Here at ShineMyCrown, we know that community is everything. And right now, our community needs us.
We reached out to an organization in Nigeria named Dreams from the Slum, based in Lagos, Nigeria, to see how we could help.
After several discussions with its founder, we decided to cover the academic fees for all 22 of the program's school-aged service users, for an entire year.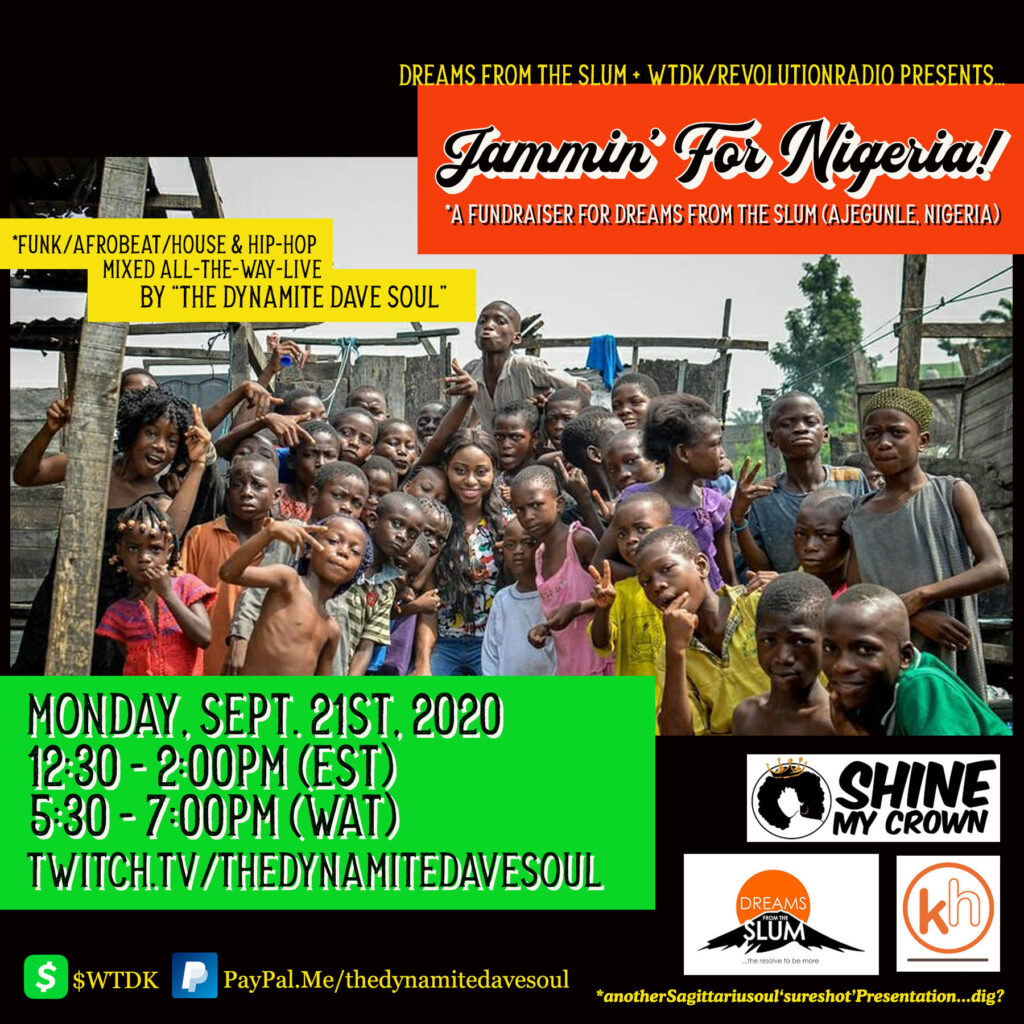 The charity delivers several projects, including the Feed A Child Scheme and the Lost Cost School project.
"The slums remind us of how much work still needs to be done.That is why we are taking school to the slums because we believe every child regardless of their social status deserves an education," says DFTS.
"We can begin to reduce inequality by ensuring that even when children born in the slums, the slum is not born in them. That they aim higher, dream bigger and shine brighter….We believe that education for all is the responsibility of all."
The amount we are trying to raise is $3,250.
We'd like to raise extra to provide school meals and meals for other local children in the community.
We will be "Jammin' For Nigeria" today from 12:30 'til 2 pm (EST).
The 'Dynamite Dave Soul' will be kicking off our fundraising month with a live DJ session on TWITCH.TV/THEDYNAMITEDAVESOUL on Monday, September 21st.
You'll be able to donate on Monday onwards via the GoFundMe link shared during the Twitch session.
Please help us send these children to school. However small the donation, every little helps.