It's official! Keke Palmer is expecting. For months, rumors have swirled that the Akeelah and the Bee star was pregnant, but it was not until hosting Saturday Night Live that she revealed her bare belly for the world to see.
"There's some rumors going around, people have been in my comments saying, 'Keke's having a baby, Keke's pregnant,' and I wanna set the record straight — I am!" Palmer exclaimed! She then proceeded to rip open her caramel-colored blazer to show her baby bump in front of a live studio audience.
"I gotta say, though, it is bad when people on the internet spread rumors about you y'all, but it's even worse when they're correct. I mean, like, I was trying so hard to keep it on the down low, cause I got a lot of stuff going on, you know?" she continued. "… But honestly this has been the biggest blessing, and I am so excited. Guys, I'm going to be a mom."
The actress continued: "Even though some people feel a little weird about me having a baby cause I was a child actor, I just wanna say, look, I'm 29, I'm grown, I have sex, I own a home, I stormed the Capitol on January 6, you know? Things adults do."
The 29-year-old has been quite mum about her relationship with football running back Darius Jackson although she did open up about becoming "Instagram official" with him earlier this year.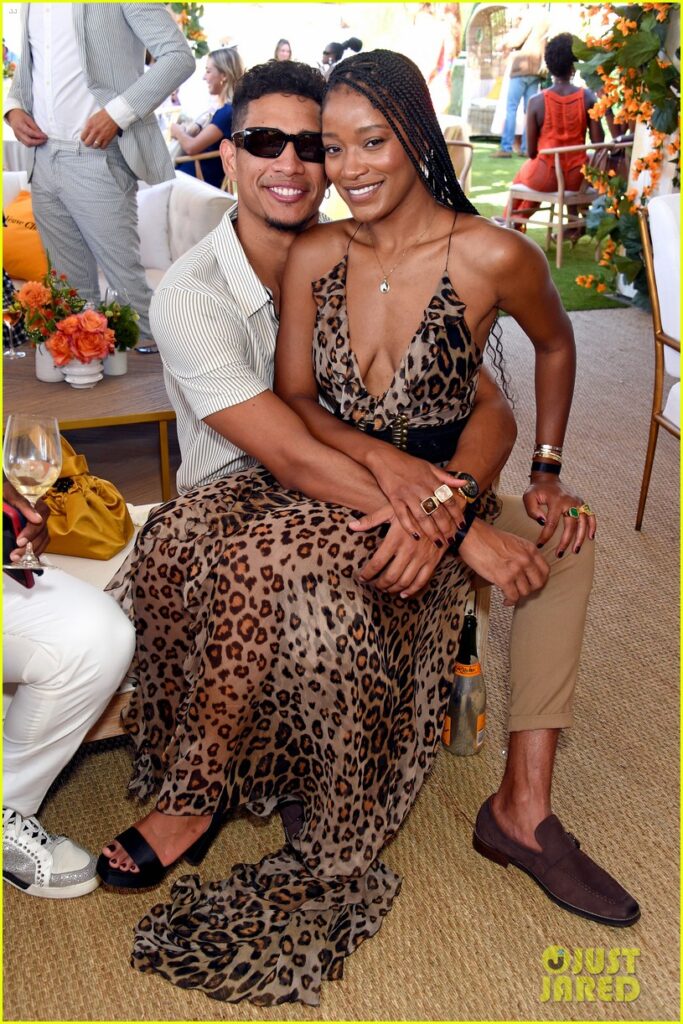 "It became more difficult to hide," she said. "We spend all this time together, and he really is my closest friend, so it just becomes a thing where I'm not gonna hide something that makes me happy."
"It's not gonna be everything you see, my job is my job, but at the end of the day this is somebody that is important to me so why not," she added.
Congratulations, sis! We so love this for you!