Credit: Big Stock Photo
It was in 2019 when Megan Thee Stallion first showed the world her crown filled with curls and coils, and now she's showing the world again just how much she loves her natural mane in a recent post she uploaded to Instagram.
According to Allure, Megan has been donning natural hair and ditching the wigs – this time she's opted for a strawberry blonde look that has the beauty bloggers talking about how beautiful she looks with the new do.
On Monday, the WAP star looked immaculate as she posed on a bed with white sheets, wearing a white crop top and black undies. The post bore no caption, but did it need to? Her golden-colored curls frame her face ever so gently and kisses just below her shoulders. The dye job appears to be "a caramel-blonde color with lighter honey-blonde highlights throughout," Allure reported. "The various shades of blonde added dimension and depth to the hair so it wasn't just one single color."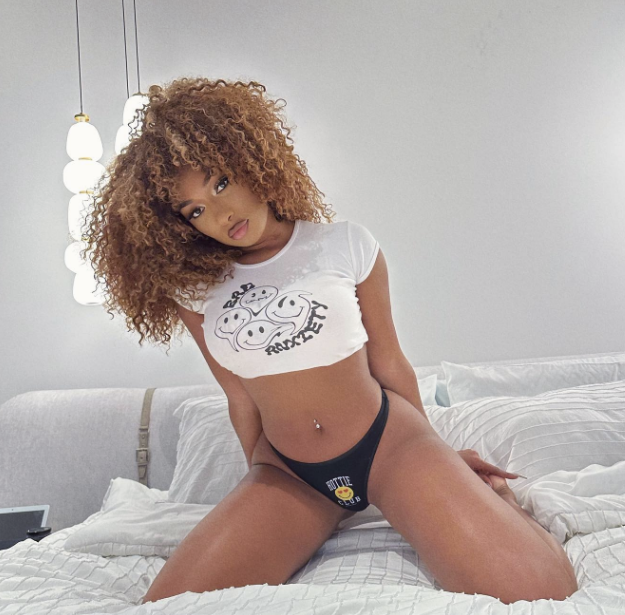 This isn't the first time the 28-year-old Texas native has gone blonde. She's rocked different shades of the fun color – from platinum blonde to light ash, although "those times involved wigs and not her own hair," Allure added.
The publication added that it is unclear whether the look will be here to stay but they believe that she more than likely wants to switch up her look for the remainder of the year.
"Honestly, we're most interested to know what color, if any, is coming next," the report reads. "We would love to see her dip into some fun colors like pink or orange."
While you're here…
Shine My Crown is currently working on building a comprehensive gallery for women interested in learning more about Black hairstyles throughout history. Check back often for all the latest updates and make sure you're following us on social media to stay up-to-date on all the latest.