For us textured-hair gals, "beauty sleep" isn't just a cutesy term to say we need to catch some Zzzz's.
Sure, sleep is paramount, but we must also follow *real* night-time hair rituals. And at the top of the list of prescribed bedtime orders are satin (or silk) bonnets. 
A tightly woven fabric, typically made up of synthetic filaments like polyester or rayon, satin is quite forgiving. Its natural drape allows it to gently move with the hair.
Unlike cotton and wool hair coverings (which are sponge-like by nature and will devour just about everything from the hair; causing split ends, dryness and frizz), satin does the opposite.
Satin inherently repels; and that allows natural oils and moisture to live on the hair, where they belong.
Its smooth, malleable texture eliminates damaging friction and dehydration. Hairstyles remain well preserved.
A satin bonnet is one of the greatest gifts you can give to your hair. Ahead is a rundown on 5 of the best.
Sassy Hair Cap Expandable Satin Sleep Cap – Pink
The expandable cap gives long braids plenty of breathing room. Fold up for shorter styles!
Regal Ivy Effortless Babe Reversible Afrochic Bonnet
The drawstring perimeter is perfect for masks and deep conditioning. Cover hair with a plastic cap, then top it off with this beauty to trap in heat.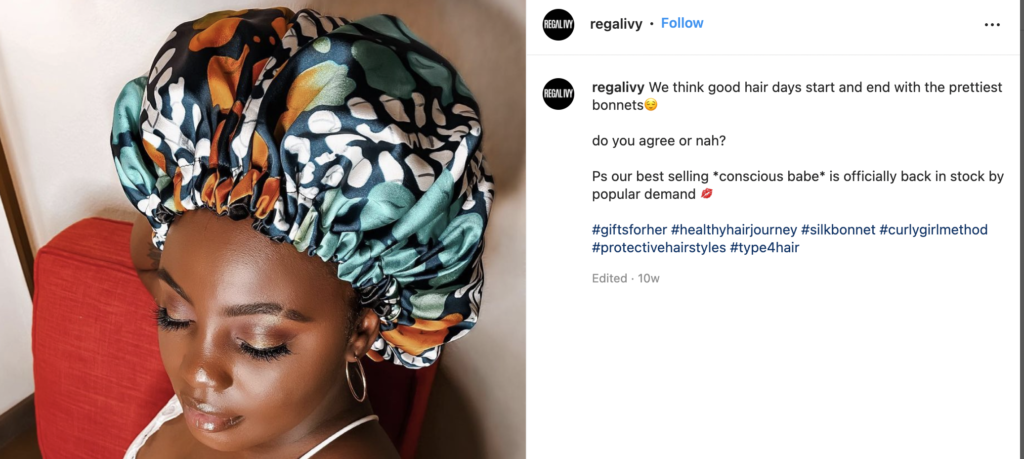 Cee Cee's Closet NYC Satin Bonnet
These roomy stunners have matching clothing you can buy! 
Night Cap: Mulberry Silk Hair Extension Bonnet
100% Mulberry silk protects your extensions in luxury. 
Grace Eleyae All Silk Turban
The stylish turban design is not your typical bonnet shape, but it works the same magic. Perfect for daytime wear.