In honor of Bessie Coleman, the first Black woman to earn a pilot's license, an all-Black women crew operated an American Airlines flight from Dallas to Phoenix last week.
The flight was part of the Bessie Coleman Aviation All-Stars tour, a celebration of the 100th anniversary of Ms. Coleman, the first Black woman to fly a public plane in 1922.
"American is being intentional in its efforts to diversify the flight deck. Black women have been notably underrepresented in the aviation industry, especially as pilots, representing less than 1% in the commercial airline industry," American Airlines wrote in a statement. "Through the American Airlines Cadet Academy, the airline is committed to expanding awareness of and increasing accessibility to the pilot career within diverse communities."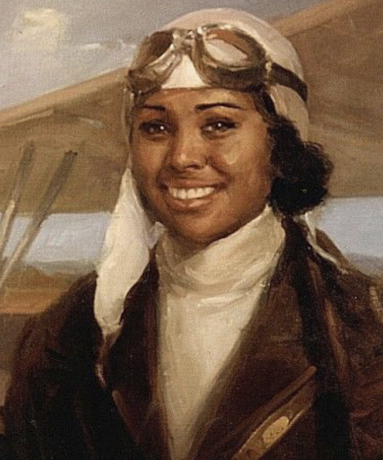 Coleman's great-niece, Gigi Coleman, hosted the flight, which included a crew of pilots, flight attendants, customer service coordinators, cargo team members and a maintenance technician.
In a video posted by American Airlines, titled "Empowering Women in the Skies," the pilot's great-niece said that she was "grateful for American Airlines to give us this opportunity to highlight my great aunt's accomplishments in the field of aviation."
Born in Texas, Bessie Coleman worked in the cotton fields and attended Langston University. Because African Americans were not given opportunities to train to become pilots, she obtained a scholarship in France, where she attended flight school. She soon became known as "Brave Bessie" for her participation in infamously high-risk air shows. In 1926, her untimely death resonated across the aviation industry. She died while onboard a plane that crashed. She was 34.
"She inspired the next generation to follow her footsteps and know that they can also be what they want to be," said Mohamed Mohamed, a pilot aspirant at the
American Airlines Cadet Academy.
Learn more about the American Airlines Cadet Academy here.