Rap Snacks, a hip-hop inspired potato chip brand, has been hit with a hefty lawsuit over alleged trademark infringement of its newly-released snack called "Barbie-Que" chips, inspired by popular rapper Nicki Minaj.
The longtime toymaker, Mattel Inc., claims the snack brand illegally used the name "Barbie" without permission and has filed a federal lawsuit in Los Angeles earlier this month.
"Rap Snacks made the deliberate and calculated choice to launch a new product line using Mattel's famous Barbie trademark," according to the complaint. "That choice, made without any prior notice to Mattel, was unlawful. As a result, Mattel has been forced to bring this lawsuit to defend its rights to the Barbie brand because defendant Rap Snacks impermissibly traded off, and continues to trade off, the value and goodwill of Mattel's famous trademark." 
The complaint further alleges that the Barbie logo on the chips' packaging is "confusingly similar" and "virtually identical" to another logo used by Mattel years ago.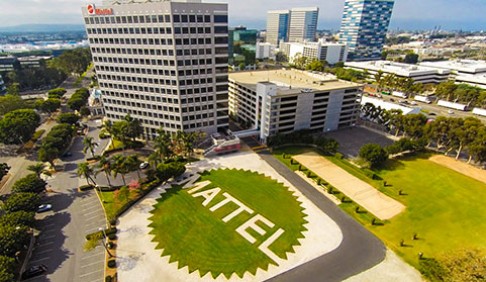 Mattel is seeking to gain any profits generated and have sought an order blocking Rap Snacks from using the "Barbie" name. The suit is also seeking punitive damages and court fees.
Neither Mattel nor Rap Snacks responded to requests to comment from local and national media outlets. The litigation is ongoing.
Minaj announced the partnership with Rap Snacks in June, although she has not been listed as a co-defendant. The rapper rose to fame in the early 2000s and has used the term "Barbie" as part of her persona since then. She regularly refers to her large fanbase as "Barbz."
At the time of reporting, Universal Music, Minaj's label, has not commented on the lawsuit. However, the recording label entered into an agreement with Rap Snacks in 2003. The company grew into a $5 million dollar business selling mostly 25 cent bags of chips. The brand also sells noodles and lemonade and have since featured the likeness and images of popular celebrities, including Cardi B, Migos, Lil Boosie, Rick Ross and Master P.