A 56-year-old woman has been arrested and charged with second-degree murder after randomly firing shots in the air, resulting in the death of Nekaybaw Collier, a 27-year-old mother of two who lived in Orange County, Florida.
According to police, Angila Baxter said she fired the shots because she believed someone was following her.
"We just couldn't understand anything you know. Why?" Shamarla McCoy, Collier's aunt told news outlet WESH. "You know, I think that's just the question that we all have. Why? Who? What? When? Who would do this? Why would anyone do this?"
According to the arrest affidavit, "a deputy was flagged down by a victim in Pine Hills on the same day Collier was killed saying they had been shot at by a woman in a red SUV, and another victim came forward a few days later saying the same thing," according to the report. "They had bullet holes in their car."
Victims then led authorities to a witness who mentioned that they saw someone shoot at one of the victim's cars. They indicated that the shooter's name was Angila.  
Deputies proceeded to execute a search warrant at Baxter's home, where they say they discovered manifold weapons, including one firearm analysis revealed to be involved in the shooting of Collier.
Investigators further stated that Collier was a "random, innocent victim" who was "picking up food for her husband and daughters when she was shot less than a mile from her home."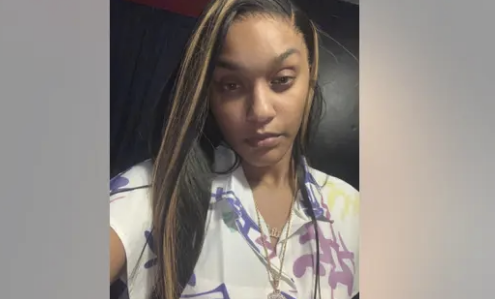 "We want to keep her in people's hearts and minds so they can remember. You know who she was," McCoy said, adding that her niece was smart, charming and an incredible mother.
Collier leaves behind two young daughters and a husband who she married less than a year ago. A vigil was held for her Thursday evening.
"We're just planning her, you know, we're planning her funeral," McCoy said. "We are planning to bury her because someone took her from us and we're angry, we're hurt."
She added: "We will never, you know, see Nekaybaw again. We will never get her back. All we have left is justice. That's it," she concluded.
Baxter is currently being detained at Orange County Jail.