The story of a 20-year-old Nigerian woman who received funding from Nigerian presidential candidate Peter Obi to study in England, where she was named the first Black woman to perform a human heart transplant in under one hour, sent shockwaves through the healthcare industry and left many health experts astounded for achieving the phenomenal feat. But no one in the healthcare industry is seeking to recruit the medical professional because the story isn't true.
The extraordinary feat was first posted in a now-deleted January 7 tweet. Within hours, the tweet garnered more than 19,000 likes and over 1.2 million views.
The post claimed that the presidential candidate would be sending a woman named "Chimaka" to England to pursue her dreams of becoming a doctor. The post included four photos: one of Obi, one of a woman in medical scrubs, one of a team of surgeons standing around an operating table, and one of a human heart connected to tubes.
But some Twitter users smelled a rat.  
"Source?" one person simply questioned.
Comes to find out, the picture of the surgeons at the operating table was pulled from a 2022 report of a team of surgeons based in Maryland who made headlines for transplanting a pig heart into a human.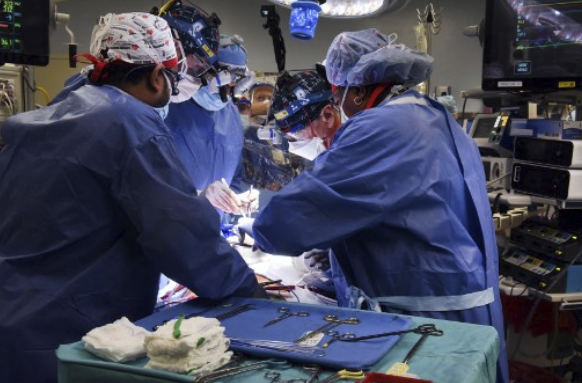 More digging found that the photo of the heart in the tweet was taken several years ago, and is featured on a Wikipedia page when users search for "heart transplantation."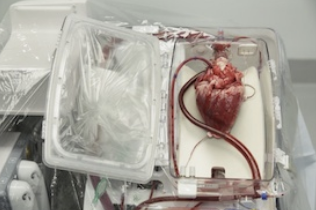 An AFP fact check further noted that while Obi has indeed awarded scholarships to students in the past, there is no record of him contributing funds to a woman named Chimaka.
Additional research revealed that "a routine heart transplant surgery can be performed in less than four hours, while some complex ones may take seven, eight, nine hours—or more, especially if we need to remove a heart pump or clean up scar tissue from previous surgeries," Arnar Geirsson, MD, chief of cardiac surgery at Yale Medicine said on their online portal.
Finally, the woman wearing the medical scrubs in the picture came out to say that her name was not Chimaka, but instead Wuraola, adding that she was currently studying at Ternopil National Medical University in Ukraine.
"My name is Wuraola," she tweeted, adding that her parents funded her education, not Obi.
Dr. Velma Scantlebury was the first black woman surgeon in the United States to perform a transplant. It is unclear who was the first Black woman to perform a transplant outside of the U.S.