Shine My Crown Read by Alexa
Rico Nasty has finally released the visuals to her fan-favorite track. "Pu$$y Poppin"… and it's definitely not one for the prudes.
The single is taken from her debut album, "Nightmare Vacation." Fans first got a glimpse of the visuals on Rico's OnlyFans account back in November.
At the beginning of the video, we see Rico's painted green lips coming out of her private area. "I don't really talk like this I know, but the n*gga got a real big oop for sure," her vagina raps.
The video, which so far has amassed more than 200,000 views, is not for everybody, but I'm sure she knew that and didn't really care. The video comes amid the ongoing debate about the sexualization of women in rap thanks to Cardi B and Megan Thee Stallion's "W.A.P."
The single and its accompanying visual has the Hip Hop community up in arms, with many accusing the rappers of leading their children astray.
During an interview with NME last summer, Rico cosigned the single.
"Let these guys know that they can't tell you what to do. I'mma shake this ass, and you're going to watch it and you're going to pay my bills. I love it because it's time women stop worrying about what men think about them," she told the publication. "We might not say we are, but [women can be] really mean and like 'That's that hoe sh*t!' and it's really not. It's really just having fun and enjoying your life."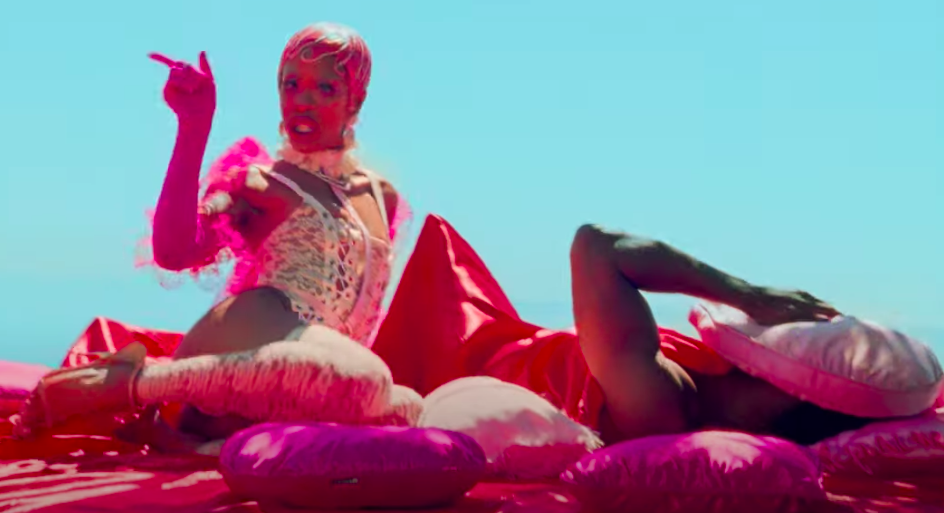 Whether or not we'd like to admit it, female artists embraced heavily sexualized lyrics long before Hip Hop was ever a thought. And the narrative that a catchy rap tune can be solely responsible for a woman embracing and proudly expressing her sexuality is a bit played out.
And while Rico Nasty's new video is freaky and fun… I'm confident it will not tarnish anybody's virtue.