The sister of the famed "Princess of Hip Hop and R&B" has come out in support of Domestic Violence Awareness Month.
In an Instagram post, Kenashia "Shia" Douglas, the sister of singer and songwriter Ashanti, revealed a string of gut-wrenching photos detailing the abuse she suffered while dating Slow Bucks, an entertainment executive with ties to rappers in the music industry.
October is Domestic Violence awareness Month," the post begins. "I thank GOD! My ancestors, angels and guides for pulling me through this Warzone alive! it was Toxic, and it was dangerous not only for obvious reasons but also because to the outside world everything seemed fine.. but those closest to us knew!"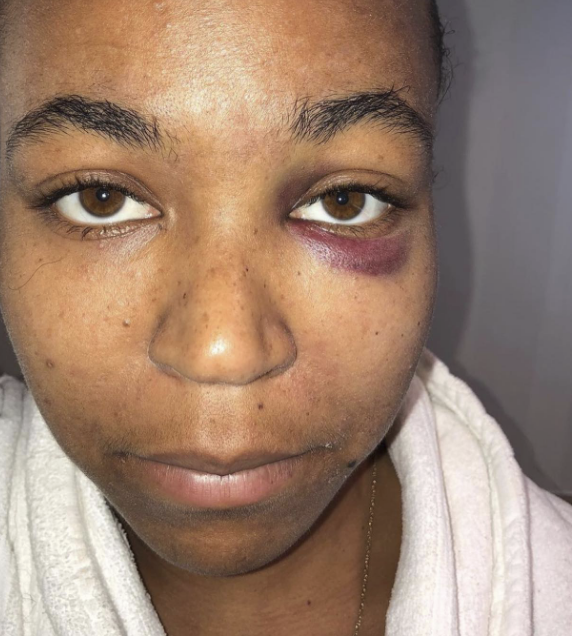 The post continues: "I didn't have a normal child hood, and although my parents were together the circumstances of our family dynamic had me strongly wanting to do things a different way with my own family.. My undying loyalty and strong desire to create my own family had me accepting things I never should have. I've been Punched, spat on, strangled, pushed to the ground. And been threatened with a 🔫..I look at these pictures and I hold grace and patience for the woman I was and everything she didn't know!"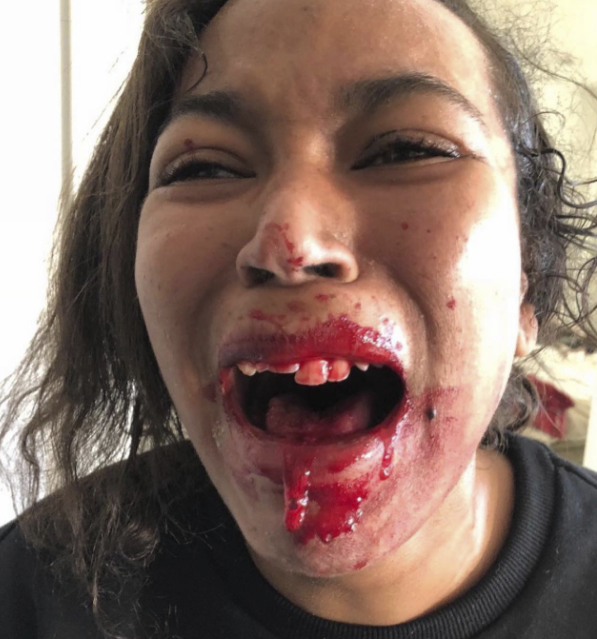 Several days later, Ashanti posted the pictures of her battered sister, captioning the photos with a moving post in support of her sister's strength during that devastating time.
"Words will never be able to express the amount of pain, fury and disgust I feel reliving these moments… but at the same time I am so proud of how strong, courageous, resilient and unbreakable you are. My sister is a warrior! I love you deep and infinitely. Thank you for being so brave and bringing awareness to this evil, vile and sad behavior that so many women face every day. You did it! You won! Some women feel so scared that they have no way out… by sharing your story you bring hope, strength & continue to raise awareness for Domestic Violence. God continues to bless you every day as you grow, prosper… and walk in your purpose…your heart, mind and conscience are clear…you will get back EVERYTHING YOU DESERVE!!!"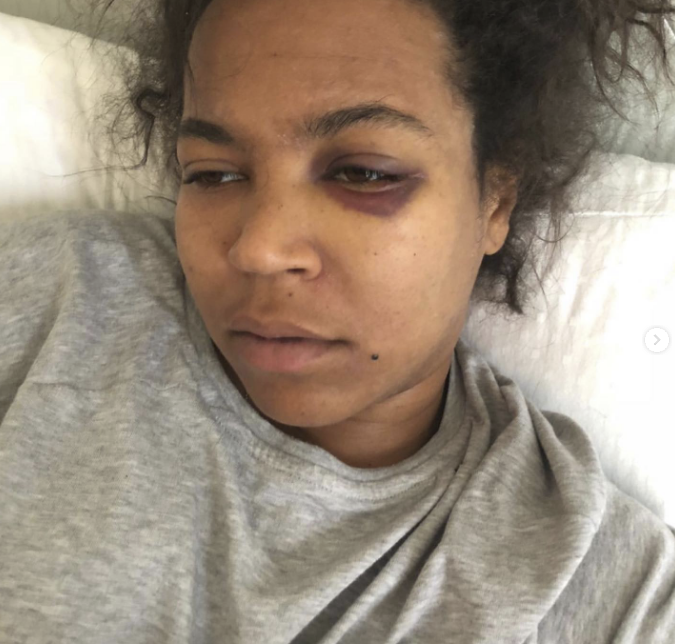 An outpouring of support followed with fans thanking Douglas for having the courage to share her story with the world.
"Thank you for being so brave!! Sending you so much love," one commenter wrote.
"I'm so happy you survived this God is amazing for giving you the strength to go through this dark time and thank you for sharing / being vulnerable you will empower so man," wrote another commenter.
Slow Bucks, born Windsor Lubin, has yet to respond to the abuse allegations.