Shine My Crown Read by Alexa
First came Rachel Dolezal, then came Jessica Krug, the white Jewish professor from George Washington University, who has spent the bulk of her adult life pretending to be Black.
Krug, a professor of African American history, confessed in a blog post that she is actually a white woman from Kansas City.
"To an escalating degree over my adult life, I have eschewed my lived experience as a white Jewish child in suburban Kansas City under various assumed identities within a Blackness that I had no right to claim: first North African Blackness, then US rooted Blackness, then Caribbean rooted Bronx Blackness," she wrote.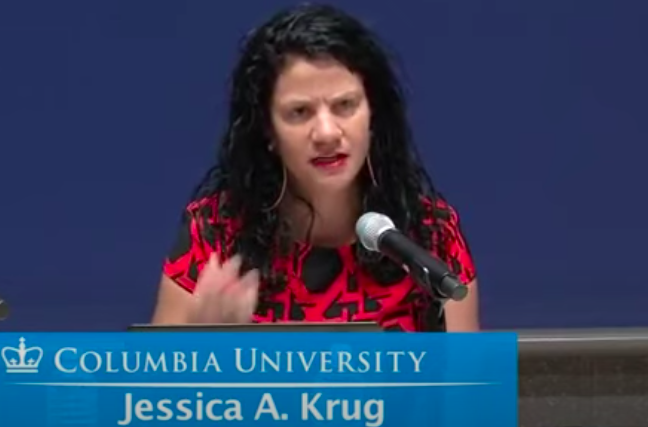 Under her false identity, Krug received support from several cultural institutions, including the Schomburg Center for Research in Black Culture, for a book she wrote about fugitive resistance to the transatlantic slave trade.
In the blog post, Krug blames the scam on mental health issues.
"Intention never matters more than impact. To say that I clearly have been battling some unaddressed mental health demons for my entire life, as both an adult and child, is obvious," she writes. "Mental health issues likely explain why I assumed a false identity initially, as a youth, and why I continued and developed it for so long; the mental health professionals from whom I have been so belatedly seeking help assure me that this is a common response to some of the severe trauma that marked my early childhood and teen years."
The university has remained relatively tight-lipped following Krug's revelation.
"We are aware of the post and are looking into the situation," Crystal Nosal, a university spokeswoman, said in an email to The New York Times. "We cannot comment further on personnel matters."