Iconic singer and performer Tina Turner has been officially eternalized after Mattel decided to design a Barbie doll bearing her name and likeness.
The Barbie of the "Queen of Rock and Roll" comes decked in a black mini dress, denin jacket and dangle earrings while sporting her legendary spiky blond cut which has become synonymous with the singer herself.
"I am honored to welcome my Barbie into the group of trailblazing women already represented and introduce more kids to my journey," Turner said in a statement.
The Barbie is available on Mattel's website for $55 and was created to honor the singer's "unmatched career," reads a caption on the official Barbie Instagram account.
 "Barbie is proud to honor the unmatched career of the "Queen of Rock 'n Roll" with a @TinaTurner Barbie doll," according to the post. "Wearing a mini dress and denim jacket inspired by her look in the "What's Love Got To Do With It" video, collectors and music fans alike can celebrate the music icon with the new Signature #Barbie doll."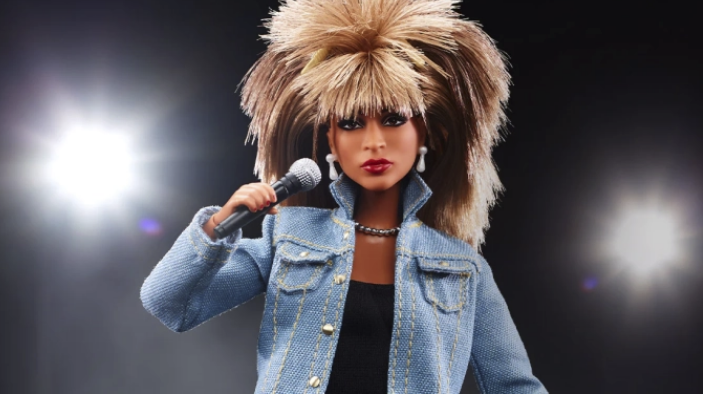 The 82-year-old joins a long lineage of other movers and shakers in American history, including philanthropist Madame C.J. Walker, primatologist Jane Goodall and actress and transgender rights activist Laverne Cox.
Turner, who Beyoncé has said to be inspired by her work, recently sold the rights to her music catalog to music publishing company BMG.
BMG did not disclose the financial terms of the record-breaking deal, but some industry insiders say the deal is worth more than $50 million, Music Business Worldwide reported.
The legendary performer has had a career spanning over 60 years, Turner has comprehensive collection of hits, including What's Love Got To Do With It, We Don't Need Another Hero and The Best.
At the time of the deal's signing, she joined Neil Young, Bob Dylan, and Stevie Nicks who have made similar profitable deals.