Shine My Crown Read by Alexa
SheaMoisture has unveiled its It Comes Naturally campaign, headed by Black artists and multicultural creatives that conveys "the essence of Black women and is an unapologetic portrayal of a shared experience of resilience and creativity."
As part of the beauty brand's It Comes Naturally campaign, six Black female artists – Monica Ahanonu, Rachelle Baker, Bisa Butler, Alexis Eke, Linda Mawala, and Reyna Noriega – were commissioned to create a unique and emotive project that brings to life the stories, legacy, and heritage carried by Black women through generations.
"SheaMoisture was founded as a response to needs in our community, not only for premium products celebrating our natural hair, but also institutional and cultural needs," says SheaMoisture CEO Cara Sabin. "Since day one, SheaMoisture's mission has been to invest in, support and empower Black women. Today, we're proud to introduce this campaign, a true labor of love and an uncompromised collaboration with other Black voices and storytellers, as we continue our mission of supporting our community through impact."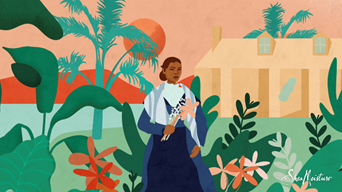 "This work is a manifestation of how we live our purpose out loud by investing in Black women to create something meaningful for Black women," says Tracey Jennings, SheaMoisture's SVP, Marketing and Creative Excellence. "We built a unique hybrid agency team by partnering with BBDO and polycultural marketing firm JOY Collective to realize our vision and lead a dynamic rockstar team of Black and multicultural writers, artists, editors, and music composers. This innovative, cross-agency model has set a new bestin-class standard for representation in the beauty industry, and in the culture at large."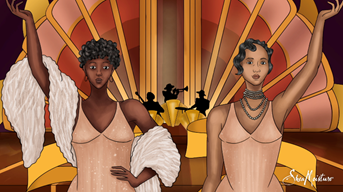 "Partnering with SheaMoisture to create this visual story was a passion point for our team. With that came the immense privilege of creating the kind of representation that Black women, like me, want to see in our media and in business leaders in our communities. We took our dreams and made them reality," says SVP, Senior Director Khari N. Mpagazehe of BBDO NY.