LOS ANGELES - OCT 23: Tia Mowry at 2021 Ebony Power 100 at the Beverly Hilton Hotel on October 23, 2021 in Beverly Hills, CA
Sister Sister superstar Tia Mowry and actor Cory Hardict are calling it quits after 14 years of marriage.
The 44-year-old actress announced the split to her 10 million followers on Instagram in a caption under a black and white photo of the couple looking at each other in despair.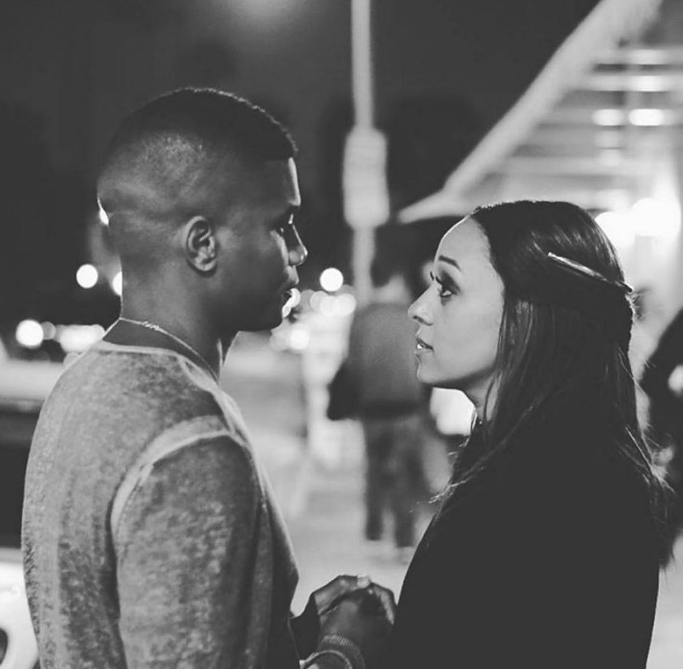 "I have always been honest with my fans, and today is no different. I wanted to share that Cory and I have decided to go our separate ways," she posted. "These decisions are never easy, and not without sadness. We will maintain a friendship as we co-parent our beautiful children."
She continued: "I am grateful for all the happy times we had together and want to thank my friends, family and fans for your love and support as we start this new chapter moving forward in our lives."
According to court documents first obtained by TMZ, Mowry filed for divorce at a Los Angeles court on Tuesday. The TV star cited irreconcilable differences as the reason for the divorce. She is asking for joint custody of their two children, Cree, 11 and Cairo, 4. She has also requested that the judge terminate spousal support since they signed a prenuptial agreement when they wed in 2008.
Two days before she made the announcement she posted a cryptic tweet to her fans: "Reminder: You are enough. You deserve love. And you deserve to be understood for who you truly are," she tweeted.
Then hours before posting on Instagram about the split, she tweeted: "I am love. I will only choose to see love. I hope you will too."
In 2021, both Mowry appeared happy alongside Hardict during an episode of People the TV Show!
"A lot of people, they ask Cory and I, like, 'What makes your marriage, you know, a great marriage?'" Mowry said. "And if I'm being really honest with you — and we've been doing this for years — we don't focus on specific gender roles."
She added: "Meaning the women should just do one thing and then the men should just do one thing," the actress explained. "It's a team effort at our house."