Courtesy: Duke Today
Two Duke professors have created a collective work of ways hair has been used as a mechanism for Black oppression and call attention to bias and discrimination against Black hair.
In a recent report released by Duke Today, a University Communications and the Office of Communication Services publication, Jasmine Nichole Cobb and Ashleigh Shelby Rosette are highlighting how people with Afro-textured hair have faced pressure to conform to a Eurocentric aesthetic, which implies that "straightened hair achieved with chemicals, heat, wigs or extensions, is more professional or attractive than natural Black hair worn loose and curly, or in styles such as afros, cornrows, braids or locs," according to the report.
New Growth: The Art and Texture of Black Hair investigates the history of Black hair in history, culture and art from slavery to the post-modern world. "It explores the visual meaning of natural hair, whether to enslaved people in the 19th century or to artists in the 21st century, says Cobb, who is a professor of African and African American Studies and of Art, Art History and Visual Studies," the report reads.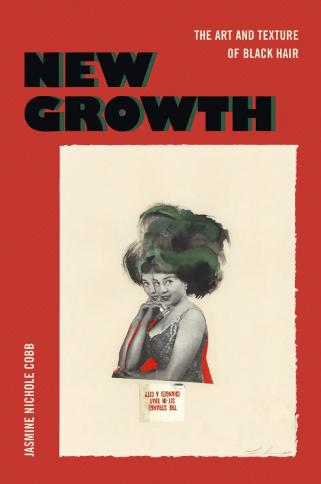 According to Cobb, Black hair has been an object of attention throughout U.S. history.
"Hair has been a part of state-sanctioned violence against Black people," Cobb said. "It has been part of interactions with police, interactions with persons of authority – all the way back to slavery, hair has been embroiled in a controlling of the Black body."
In Virginia, for example, laws governed how slaves could wear their hair, Cobb said. When they were captured after trying to escape, their hair would be shaved against their will as an example to others who ever tried to run away, she added, also noting that female slaves who faced sexual violence from their masters were often threatened with compulsory hair cutting if they didn't comply to have sex.
Fast forward years later, people who wore locks were often targeted, Cobb continued. "Locs historically have signified Rastafarian religious beliefs, which have been persecuted in Jamaica and in the U.S. in part due to spiritual traditions involving cannabis." In the book, Cobb hones in on the 1978 arrest of activist Delbert Africa, who was dragged out of his Philadelphia home by his locs from police.
"In confrontations with police, wearers of locked hair have had locs yanked from their heads, or used to subdue them, to lay them down, or have faced more forcible cutting," Cobb said. She further notes that hair pulling in police encounters still runs rampant today.
Learn more about New Growth: The Art and Texture of Black Hair here.