Popular YouTube personality, author and psychiatrist, Tracey Marks, MD dropped several gems in a recent exclusive ESSENCE interview about anxiety and how it affects women of color.
The number of people who suffer from anxiety in the U.S. has skyrocketed in recent years. African American women have greater exposure to purviews of stress, including traumatic life events, finances and employment. "This stress exposure is often thought to be the primary cause of underlying racial and ethnic health disparities that contribute to low health status among peoples of color," according to a National Library of Medicine report.
But Dr. Marks says there's hope and help for those who seek it. In her new book, "Why Am I So Anxious? Powerful Tools for Recognizing Anxiety and Restoring Your Peace," she examines what causes anxiety, how COVID-19 affected it and how to mitigate the causes of fear and stress. To learn more about how to combat anxiety, she says, one must know what triggers it and how he or she reacts to it.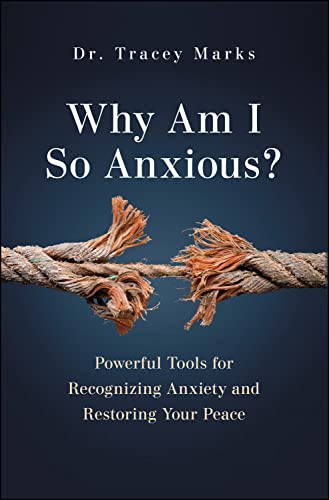 "Sometimes the signs aren't obvious because some people will suffer silently. For example, people with social anxiety can fear being judged by others but may be too ashamed to admit it to people. They deal with these fears by avoiding social situations or overusing substances like alcohol to cope with their anxiety and appear "normal" in front of others," she said.
She further detailed that anxiety is a normal part of the human experience. For example, worrying about how you'll perform during a work presentation, the nerves you feel as you prepare for a blind date or dealing with a sick loved one are all life events that would naturally cause anxiety. But when feelings of anxiousness overwhelm day-to-day life, it is time to get to the root of the issue, she said.
"Feeling nervous or stressed about an upcoming event is a normal emotional reaction. It becomes an anxiety problem when you can't find ways to soothe yourself, and the nervousness has negative consequences for you (e.g., can't sleep, can't eat, can't think straight, etc.). More obvious signs that someone struggles with anxiety are excessive hair pulling, nail-biting, or asking for reassurances about the things they worry about."
To help ease and eliminate anxiety, Dr. Marks suggests following some of these useful tips:
1. Prioritize your sleep to get seven to nine hours a night.
2. Minimize or eliminate processed food and take probiotics.
3. Get 150 minutes of moderate exercise or 75 minutes of intense exercise each week.
4. Spend 30 minutes to one hour a day doing something pleasurable and mentally soothing, like meditation or journaling.
Want to learn more tips? You can buy "Why Am I So Anxious? Powerful Tools for Recognizing Anxiety and Restoring Your Peace" wherever books are sold.