Famed sports magazine, Sports Illustrated, and the revered media company, Empower Onyx, are gaining traction for an innovative idea that is shining light on inspirational and cutting-edge Black women across sports. From executives, to veteran athletes, to newcomers and more, the 100 Influential Black Women in Sports is a series dedicated to promote an inclusive environment where Black women can share their motivational stories as a way to uplift the next generation of women sports gurus.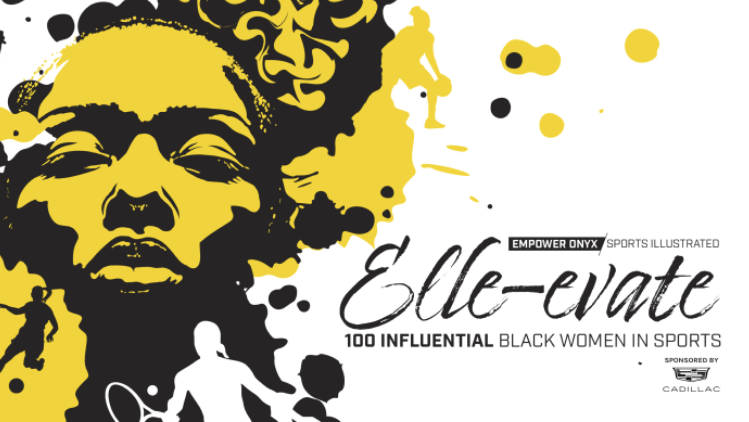 The most recent feature highlights social media influencer, Brittney Elena, who is taking journalism in the basketball world by storm. The actress and model began her career as a brand ambassador for Nike, interviewing basketball stars Kyrie Irving, Russell Westbrook, Paul George and Kobe Bryant to name a few. She has now grown to become a sought-after journalist currently working with CAA Sports. Her success, she says, is mostly due to the support of other women around her.
"Women's empowerment to me is a sisterhood and being there for one another, to not pass judgment," Elena told Sports Illustrated. "You never know what someone has gone through. Just help them grow and be better. I've made so many new friends and connections because of my love and the game of basketball. The game just connects you with so many people and you learn a lot. I'm really doing something that I love. I never take it for granted. I'm so thankful for it."
Other features in the SI series include speed skater, Maame Biney; Phoenix Suns exec, Morgan Cato; gymnast Wendy Hilliard and ballet dancer, Constance Stamatiou.
On its website, Empower Onyx said their company was created to foster "a community that showcases the transformative power of sport, promotes self-love, and allows Black women and girls to be seen and heard." It appears their mission has manifested, and we are here for it.
Learn more about Empower Onyx here and catch all the latest of the SI series here.