A social entrepreneur who works in the digital real estate marketplace is teaching homeowners how it's possible to flip a $196,000 investment into a tiny luxury space where she now lives mortgage- and rent-free.
In 2019, Precious Price bought a 1,400-square-foot house in Atlanta and thought she could earn extra income by renting out the spare rooms on Airbnb, but her plans turned upside down a year later when Covid-19 hit.
"No one wanted to share a house with a stranger in the early days of the pandemic," she wrote for CNBC. "My work travels also stopped, so I was living alone in a house that felt too big."
So in May 2020, she had an "aha moment." As she was looking outside her kitchen window, she noticed that her expansive backyard could be turned into another living space where she could live, then fully rent out her main house.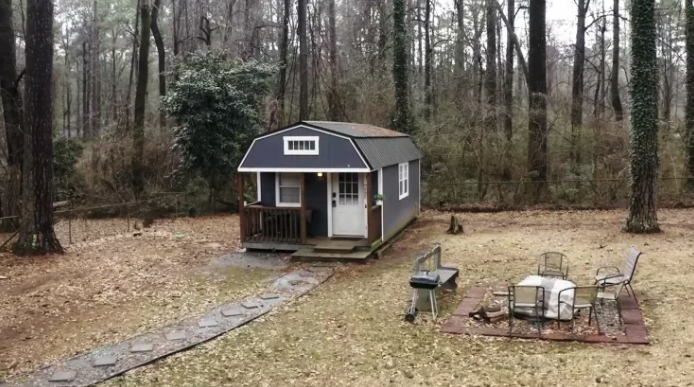 In October 2020, she got to work. She built a home in her backyard for $35,000, cashing out $8,500 in stocks and accumulating about $20,000 in credit card debt, which she paid off fully last year. While she was building, she rented out her main home for $300 a month.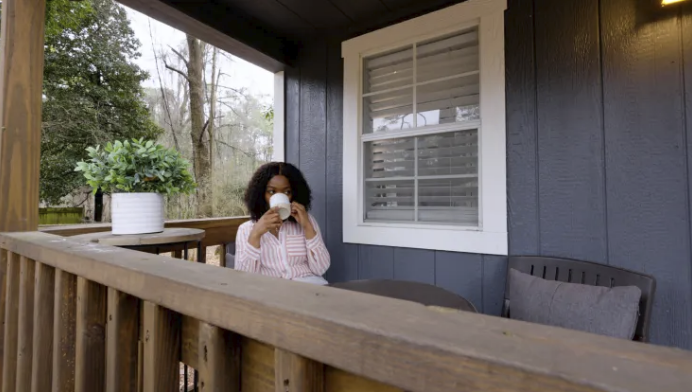 "After we finished building the 296-square-foot tiny home in March 2021, I immediately rented it out on Airbnb for a few months to recoup costs," she wrote. "By charging between $89 and $129 per night and $1,300 for monthly leases, I was able to bring in almost $32,000 in gross rental income. And this January, I moved into the tiny home to save on living expenses."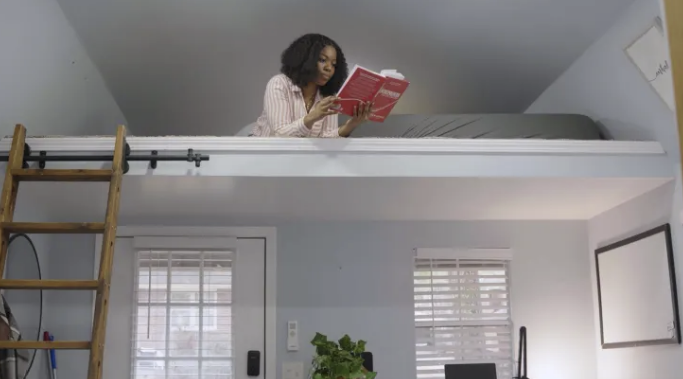 For both homes, Price accrues $1,200 in mortgage and property taxes, $190 in electricity, $110 for water and $80 for internet, totaling $1,580 per month in costs.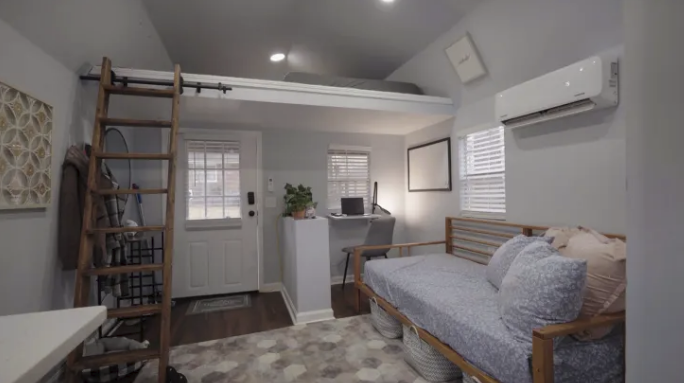 "All of this is covered by the $2,725 I make from renting out the main house, which means I'm able to live in my tiny home for free.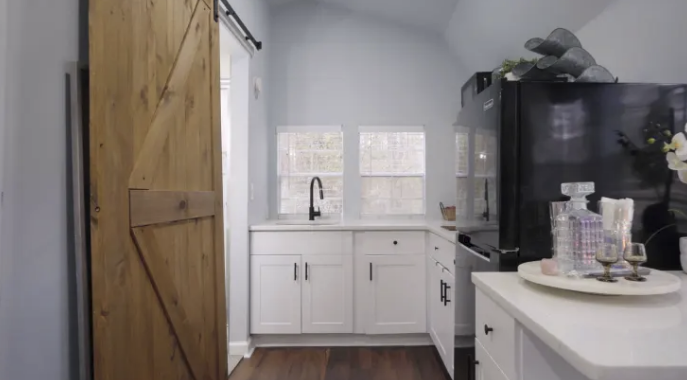 While her living space is small, she said she loves the natural light that comes in each day. She designed her daybed to double as a couch on the main floor, which she occupies by using a wooden ladder. She also has a full bathroom, breakfast nook and a kitchen, which she says is the favorite part of her home. Contractors were also able to build eight separate windows, wall mirrors and a glass shower door in her home, which she says gives the feeling of a bigger space.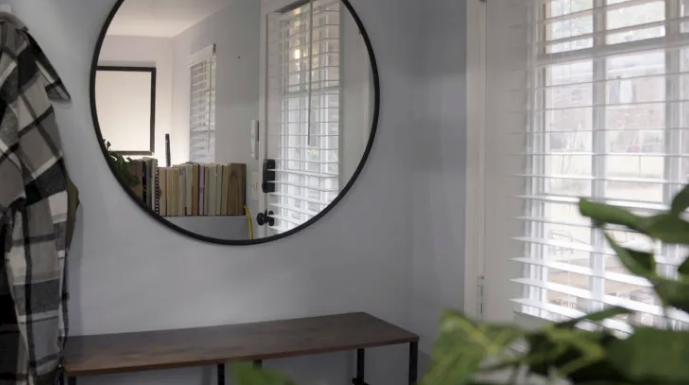 "I sometimes forget I'm living in a shed," adding that "I've had to downsize my wardrobe and shoe collection. But rather than getting rid of clothes I still want to keep, I store some at a friend's house. Every few weeks, we do a wardrobe swap."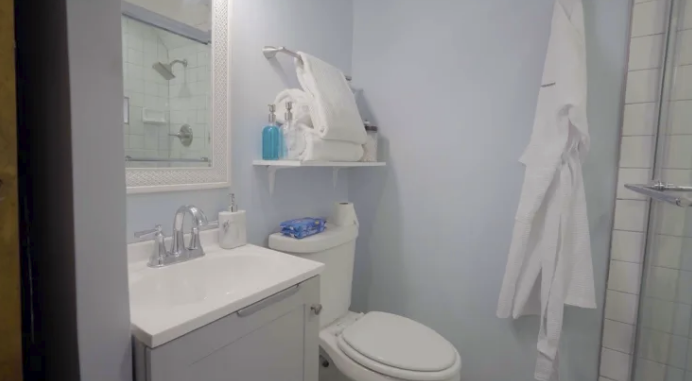 Price says she believes tiny homes will be the way of the future and help to offset the nation's housing crisis. She hopes that her idea will create a "sustainable sharing economy for land."
"This year, I'm excited to fully experience the tiny home lifestyle for myself," Price concluded. "It's amazing what you can do with a bit of backyard space."