Amazon Prime's new series, "Harlem," has already received praise from viewers and has drawn comparisons to some of our favorite television shows.
Harlem follows "a group of stylish and ambitious best girlfriends in Harlem, New York City, the mecca of Black culture in America," per the official logline. "Together, they level up from their 20s into the next phase of their careers, relationships, and big city dreams."
*spoiler alert*
On the show, Jerrie Johnson plays Tye, an out and proud tech entrepreneur, is forced to face her past when her ex-husband, Brandon (Kadeem Ali Harris) returns. But after Tye freaks out and rubs him the wrong way, Brandon becomes bitter and vows to exact his revenge.
In real life, Harris revealed that Johnson actually helped him snag the role as they studied at the American Conservatory Theater together.
"She's over my house every week. We're always hanging out," Harris told POPSUGAR. "We went to school together. We go way back. I remember when I first met Jerrie — she's somebody that you will never forget."
Johnson revealed it is the first time they've ever worked together.
"The first time I read the script [for Harlem], I thought of Kadeem. I was like, 'Who am I to say who's going to play this person?' Then I mentioned it a little bit before the pandemic," Johnson shared with the publication. "When we came back from the pandemic, I was like, 'I think you all should see this guy Kadeem.' He had never done TV and film before this." Harris ended up auditioning for the role of Brandon, and according to Johnson, he "blew it out the park" and got the job.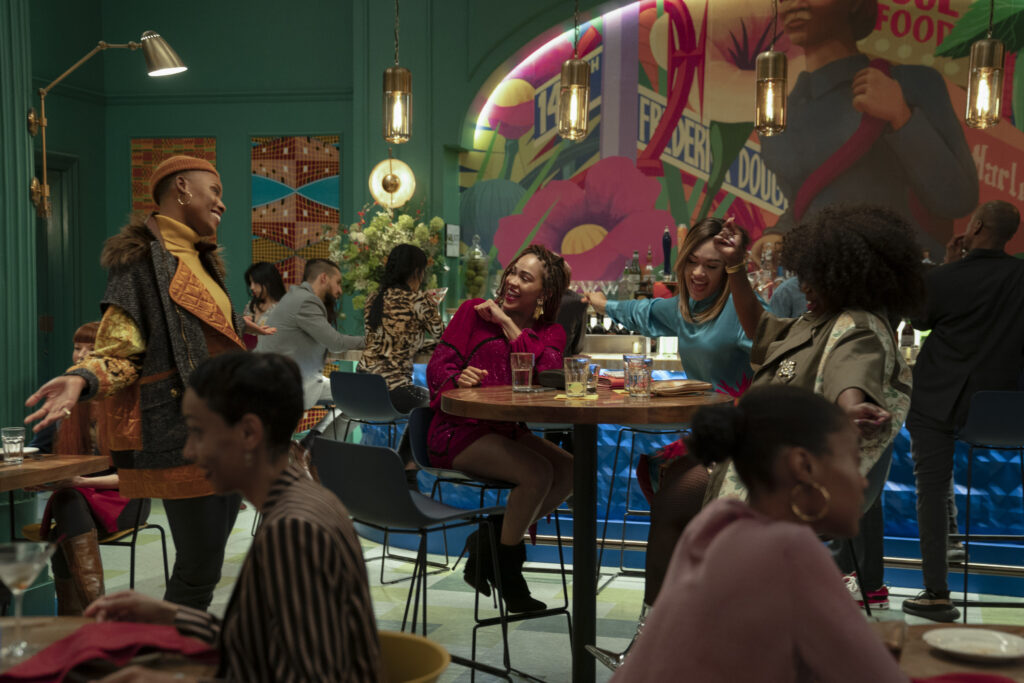 The first season of "Harlem" has already wrapped, but it's unlikely Amazon Prime will not be renewing the show for another season.
After all, we haven't seen Brandon fulfill his promise to make her life a misery.