NBA Los Angeles Lakers basketball star Matt Barnes is ready to tie the knot again after he got down on one knee and popped the big question to his girlfriend and mother to one of his four children, Anansa Sims, who is the daughter to supermodel Beverly Johnson.
The day after Christmas, both Barnes and Sims shared on Instagram that they are now engaged.
"YESSS!!!," both captioned the post, which included the diamond ring and red heart emoji. The image shows Barnes on one knee while looking up at her as he holds Sims' left hand. She is seen coyly looking back at him. In the photo, the pair are nestled in front of a Christmas tree and wearing matching red plaid pajamas.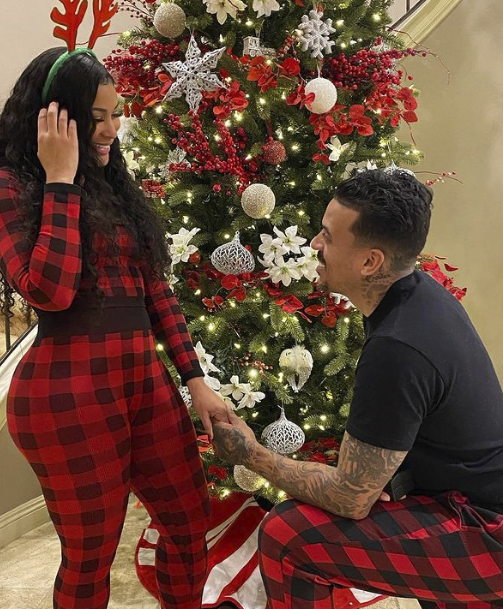 Dozens of family, friends and loved ones flooded their comments to share their congratulatory messages.
"Now that's a ring! Congrats to you and @matt_barnes9 !" wrote DJ D Nice.
"Dope! So happy for you both. Cherish each other. Rock on," wrote actress Tichina Arnold.
"Congratulations my boy ! I'm getting my fit ready," wrote another loved one.
"Congrats. Bout Dam Time. Love Yall," wrote a fan.
The newly engaged couple has suffered from relationship issues in the past. In 2020, news of their breakup made waves on social media platforms but was able to patch things up and rejoin forces. The pair met shortly after Barnes separated from his first wife, Gloria Govan, a former Basketball Wives reality star. Barnes and Govan share twin boys. Barnes and Sims share a 4-year-old son.
His engagement is one of three NBA-related proposals that took place over Christmas weekend; one of the two happened between a Philadelphia 76ers cheerleader and her longtime boyfriend, while the other was a couple who attended a Dallas Mavericks vs. Los Angeles Lakers game.
Sims is a model and mother of four who works in real estate. She holds an MBA from UCLA and a Bachelor of Arts from SUNY Buffalo State University, according to her Instagram.
Congratulations, Anansa and Matt!