Footaction has announced its new multi-year partnership with artist and entrepreneur B. Simone.
The union will be kicked off with a women's capsule collection. B. Simone's apparel assortment will be exclusively available online and in select Footaction stores nationwide beginning today.
Footaction's collaboration with the Dallas native was born out of its commitment to amplifying its head-to-toe offering for women, according to the press release. Footaction will also launch exclusive product collections, activations and ongoing content franchises for women.
"Footaction is focused on supporting Black Entrepreneurs, and we are excited to partner with B. Simone on her journey to inspire her fans," said Patrick Walsh, Vice President & General Manager, Footaction. "During a time of uncertainty for youth, she is the embodiment of persevering through life's challenges and manifesting your dreams."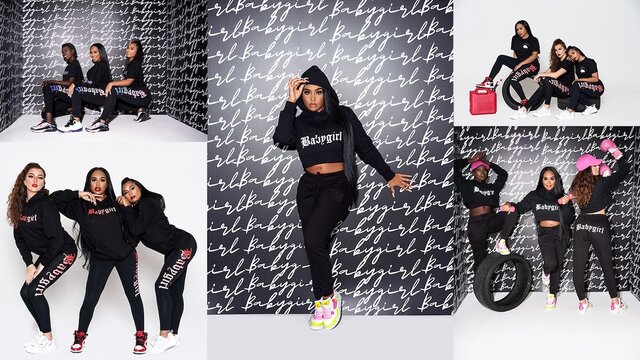 B. Simone's first collection with Footaction is inspired by the on-the-go female. This launch features black tees, hoodies, crewnecks, joggers and leggings with colorful gradient graphics paying homage to B. Simone's "Babygirls" and her birth year, 1990. The collection is designed to be worn day or night.
"I shopped at Footaction in high school and I still find some of my favorite pieces here today. It's a dream come true to be collaborating with such an amazing brand … it feels surreal," said B. Simone. "This capsule is for my 'Babygirls' to feel comfortable no matter what the day holds."
The media personality also spoke to Page Six about the new project.
"I love sneakers. I do have to dress up for my career and my industry, but if I could wear sweats, leggings and hoodies every day and throw on a comfortable sneaker, I would do that."