Shine My Crown Read by Alexa
Baltimore native Akia Eggleston has not been seen since May 3, 2017.
The recorded sighting of her was when she stopped at a bank near Baltimore's Inner Harbor after leaving her residence on Cherrycrest Road, where she reportedly withdrew $572. A friend then dropped her home.
Akia was pregnant and had a lot to look forward to.
"Her baby shower was on May 7. She was getting ready for it, she had plans to get her hair done on that Friday, and she was supposed to pick out her dress, and the baby's dress, her daughter, so she was getting ready, she was happy," her aunt, Sanobia Wilson, told WMAR.
However, things quickly took a turn when Akia did not show up for her baby shower. After many attempts from her friends and family members to contact her, they reported her missing.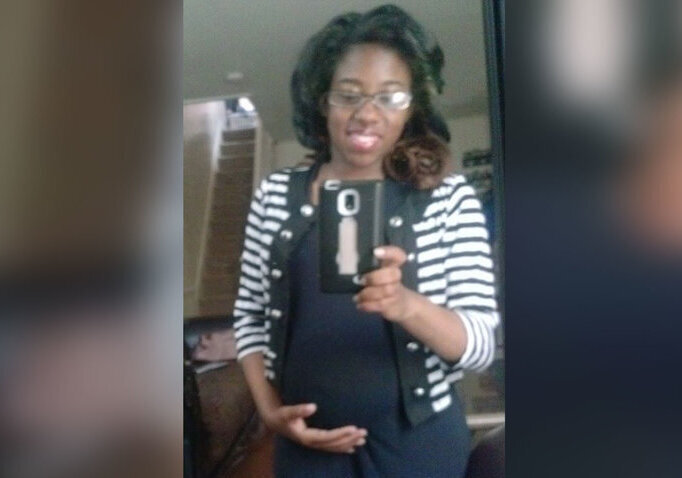 The aspiring model was 22-years-old at the time and mother to a two-year-old girl. She was eight months pregnant with her second child, a boy. Her pregnancy was considered "high-risk."
"Before I even got there, people were calling me, telling me 'she wasn't here.' They had already been waiting two hours for her to come there, so when I got the call stating that she wasn't there and nobody could reach her. I knew something was wrong then," Wilson said.
Akia is described as being four feet eight inches tall, medium in complexion, with black, shoulder-length hair and brown eyes.
"We've been hearing about the Gabby Petito case and all of the hoopla over all of the attention that she's getting, but yet we still have so many Black and brown young men and women out there that get no coverage at all," Wilkinson said.
The FBI is offering a reward of up to $25,000 for information regarding the whereabouts of Akia Shawnta Eggleston. Anyone with information that could help is urged to call Baltimore police or the FBI Baltimore field office at 410-265-8080.
You can also submit a tip via the Black and Missing Foundation.