If you're a beauty enthusiast, by now, you've certainly heard of a skin-protective hack called "slugging".
Highly popular in Korean beauty circles for its ability to combat dryness and irritation, the technique involves sealing up your nightly skincare routine with a slather of a thick, moisture-trapping occlusive all over your face at bedtime. By morning, you wake up to gloriously plump, hydrated, supple skin. 
Lately, the beauty trend has seen a massive resurgence with mainstream audiences, thanks to video-sharing apps like TikTok. And now that we're living in an era where haircare is the new skincare, it's no surprise its benefits for the hair are gaining serious traction online, too.
Users are raving about it…TikTok's hashtag #hairslugging has over three hundred million views!
We know; social media is chock-full of smoking mirrors, so separating truth from falsehood is challenging. But this time, we are proud to report that the practice isn't just another fad. 
Hair slugging may actually be the solution for healthy hair!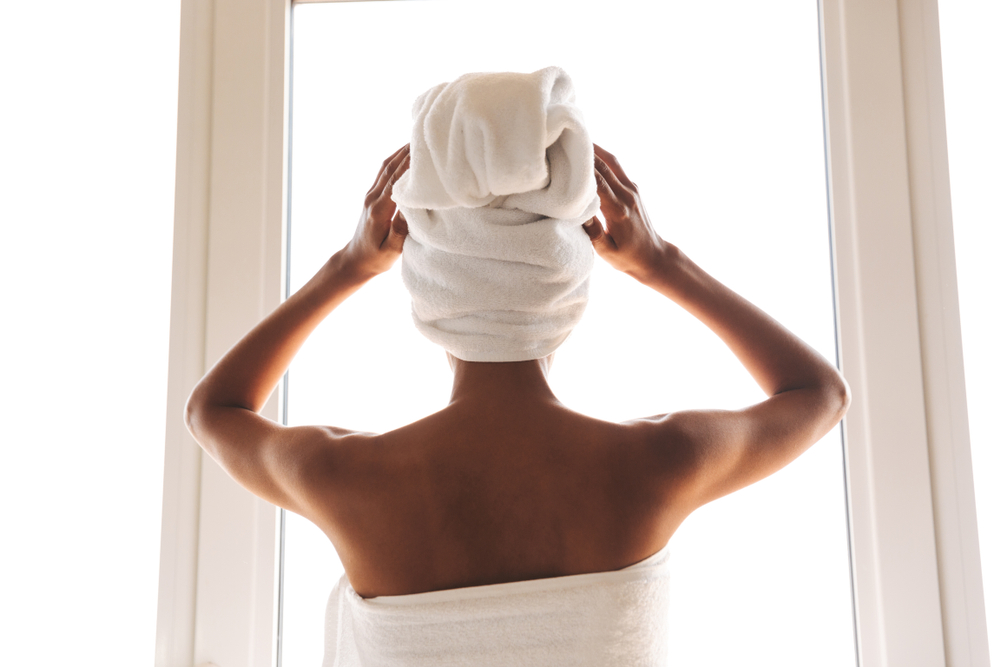 What is "hair slugging"?
Just like its skincare counterpart, hair slugging is nothing new. It is a fancy new name for a common, centuries-old, intense hydration treatment, adopted from African and Indian cultures. 
Damp or dry hair is coated with oil or moisturizing agents, wrapped in silk or satin and then left to soak in overnight , ideally before wash day (think pre-poo).
The next day, strands are rinsed with plain water, right before routine washing and conditioning. 
Note: online users suggest covering hair in cotton…don't do this. Its fibers are way too porous and will draw product away from the hair. 
What does it actually do?
Hair slugging aids in better hair health overall.  Strands become more pliable, smooth and strong. In addition, excess frizz and breakage are minimized, which promotes length retention and shine.
Although the practice won't permanently repair split ends (ignore the TikTokers' claims on this one, too; only trims and haircuts can), it will prevent future ones.
Is it worth the effort?
Absolutely. Whenever there is an attempt to nourish, seal in moisture and prevent friction, our hair will always reap the rewards. Curly and coily textures are typically dry by nature; their spiral shapes stall natural oils' travel from root to ends.
These curl types stand to gain the most benefits because hair slugging allows more time for them to saturate and absorb the much-needed hydration. 
The final takeaway
With any beauty hack, one size does not fit all. Results may vary, depending on hair type, its condition and the kinds of products used, so expectations should be managed. 
That said, considering the minimal downsides, hair slugging is worth a shot. 
Now go and get your slug on!