Emmy Award-winning writer, creator, producer, and actor Lena Waithe has signed on to produce an audiobook performance of Natasha Marin's "Black Imagination" — available exclusively on Scribd for a limited time.
Scribd, the reading subscription service that offers access to the best ebooks, audiobooks, magazines, podcasts, and more. Tony and Grammy Award-winning actor, rapper, and producer Daveed Diggs will be voicing the performance alongside Waithe.
Scribd selected "Black Imagination," citing "its unique artistic format and powerful narrative."
The publication is a groundbreaking collection of testimonies, stories, and poetry from individuals across the Black community in response to two questions and a call to action: What is your origin story? How do you heal yourself? Imagine a world where you are loved, safe, and valued.
"After connecting with Natasha and hearing her creative vision for Black Imagination, I knew that this was a project that I needed to be involved in," said Lena Waithe. "Rewriting history is our right, but I believe that it is important to remind future generations of the struggles the Black community has gone through and continues to go through. I am thrilled at the opportunity to honor the voices of those in the book by embodying them and sharing their powerful journey with listeners."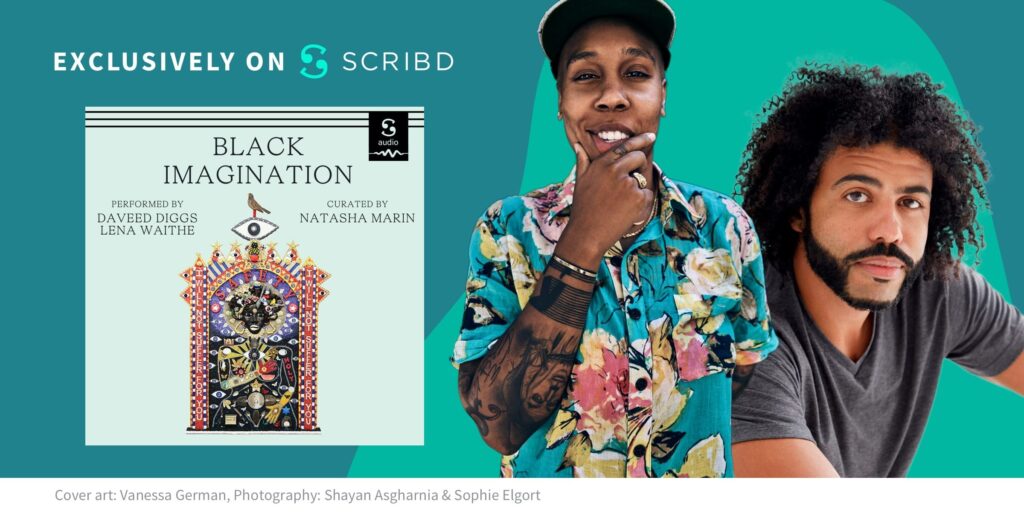 In other news, Waithe and creator Little Marvin have just released the eerie teaser for their upcoming project, "Them," a new anthology series that will explore terror in America.
The series will premiere in April on Amazon Prime and stars Deborah Ayorinde, Ashley Thomas, Alison Pill, Melody Hurd, Shahadi Wright Joseph and Ryan Kwanten.