Shine My Crown Read by Alexa
SMC: So going back to your booking agency, what made you first want to do that? What was the motivation behind that?
Sheila O: In everything I do, I always look for a niche. I always look to make things simple. I started working at a very, very young age in England, and I was working for the MOBO Awards with the founder, my big sister Kanya King. And we had all these celebrities coming to London for the MOBOs, but nobody was touring Africa at that time, this was in the 2000s, and I was really, really young, but I had heart, I think. And then I did my research and realized that in the '80s when I was really young, that artists were coming, but that phased out. So I was like, okay, this is an issue, comes up with opportunity. And then I just started putting together decks and pitches and going out to the multinationals, them saying, "You can do what we do at the O2 arena in London."
"You could do what we do at Wembley, I can bring the celebrities to you, I have a relationship with the MOBO Awards," and I got my first shot from Heineken, it's called Star, Star Nigerian Breweries. And they said, okay, we have this brand, Star Mega Jam, we would like you to bring artists for us, and this was in 2001. So I did this from 2001 to 2010, bringing in A-list artists, selling out stadiums 40,000, 50,000 capacity, because we don't have the kind of venues they have here back in Africa. So most of our gigs are stadiums, so then I saw I was onto something. I was like, okay, soon Sheila, everyone's going to be doing what you're doing, you need to pivot. So I started reaching out to my people in Ghana, Gabon, Angola, Tanzania, Kenya, and trying to do multiple gates, and that also helped me stand out and stand tall.
So, that also got me my first tour with Jay Z. I was able to give him six African countries in one stint. So it's just been an opportunity and just me just being a daredevil and just putting my neck out there and just trying to do what's not been done before, or been done before, but I'm just making it easier and more accessible.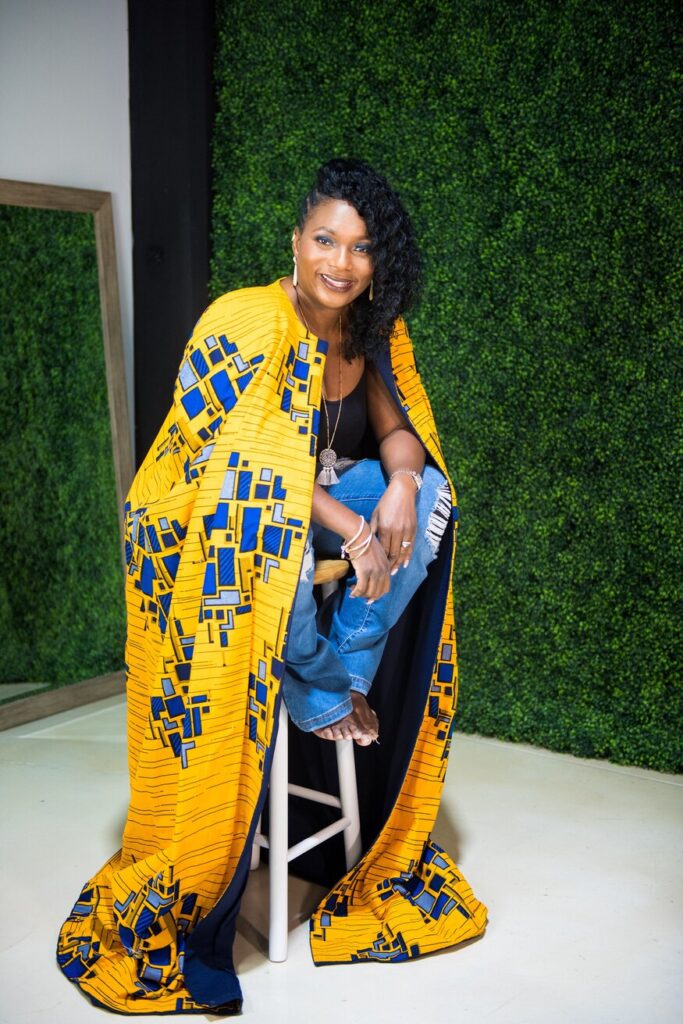 SMC: Where did you get that fiery determination?
Sheila O: *Laughs* I think it's my childhood. I was an only child for a very, very long time. There's a big age gap between myself and my sister. As a kid, I had a very creative imagination. I used to think something was wrong with me then because, in my head, I had a twin sister. In my head, I had siblings. When I'm with friends that talk about their siblings, I'd be talking about my twin sister as well. I was just so creative. I will come up with all kinds of storylines. […] Growing up as an only child also surrounded me with a lot of uncles and aunties.
So I never really grew up around my peers. Most of my very close friends are way much older than me because I have more in common with them. So I think that just gave me that self-confidence, that determination, that drive, and of course, I was also responsible for my family from a very young age. That also made me kind of a parent at a young age, even though I wasn't a parent. You know what I mean? My mom, my dad, my only sister were all my responsibility. And as an African child, we're raised that way, to always look out for your family, especially if you're the first. So I think that's where it came from and that zeal to never take no for an answer and always find a way, a positive way, to get things done.
SMC: Are there any rising Afrobeat artists, stars that people may not be aware of but should be listening out for?
Sheila O: Yes, there's so many of them to count. I know right now people are aware of Wizkid, Burna Boy, Tiwa Savage, but there are artists up and coming like Oxlade, Rema. That's just West Africa. Another part of West Africa being Ghana. Ghana has Stonebwoy, Ghana has, let me think, Shatta Wale, Sarkodie.
Let's go to East Africa. East Africa has got Sauti Sol, Diamond Platnumz, Victoria Kimani, Angola has got Bruna. Most of these artists also featured on Beyonce's Black is King album, a platform that I respected so much for helping shine light on Afrobeats. I know there's been some back and forth in the media about people saying Beyonce discovered Afrobeat, some people being upset about it, oh she did not, Afrobeat was there, way before her.
The way I see it is, she's shone light on it by doing these collaborations with all these artists and giving them her platform to be further discovered. So there's so many talents, and I just listed quite a few, and I hope people go check them out on Spotify. Go on our playlist, Afro Everything, on Spotify. We have all their tracks out.