Fox 25
A Flint councilwoman was forced to call out her white colleague after she used the term "ghetto" in response to a councilwoman's comment during a string of meetings on May 4
Eva Worthing, who is white, got into a disagreement with Councilwoman and Chairwoman Jerri Winfrey-Carter, who also is Black.
Winfrey-Carter reportedly issued a warning during the meeting that she would "go all out" on her. Worthing quietly mumbled off-mic, "That's ghetto." However, Black councilwoman Tonya Burns overheard the remark and called her out.
"That is a racist term," Burns told her. "Don't say 'ghetto.'"
Winfrey-Carter then added, "Don't get funny acting up in here. Because I'll turn this out," per MLive.
Worthing talked to NBC 25 News about the incident.
"I actually was just shocked it came out of my mouth in the first place because I don't normally talk that way," she insists. "I think it was frustration. Pure frustration."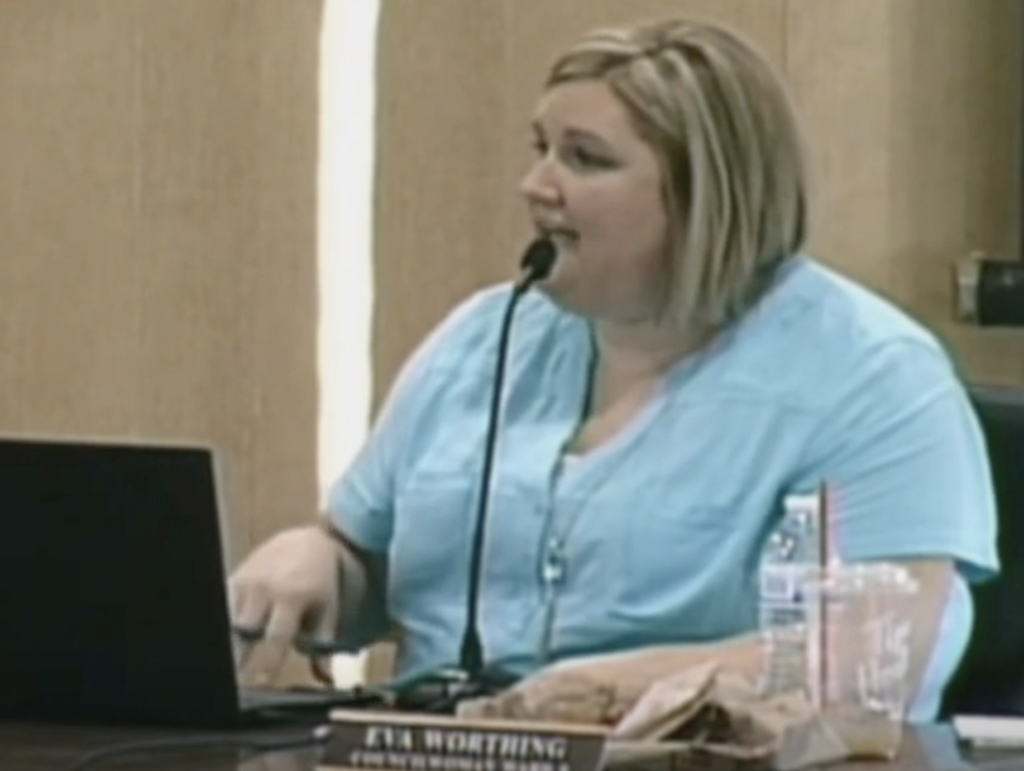 She also told the outlet that she felt "threatened" by Winfrey-Carter.
However, on Facebook, Worthing's reaction to the incident was far more defiant. She defended her actions and flat out denied being a racist.
"I have been called a nasty white woman, my children and occupation have been brought up and my white privilege has been mentioned solely to degrade my opinions," her statement says. "I am very sorry for my choice of words. Those who know my heart know I would NEVER ever use someone's race to degrade them. In this case, I said it because I was threatened in a very unprofessional manner by Jerri Winfrey-Carter. I used this term to describe actions by Carter that I found extremely unsophisticated," she wrote.
"No one can tell ME how I used that term but me and it is NOT a term that is inherently racist," the statement says. "I normally do not use language like that in the first place. I am angry at myself … I wish I had handled this better. I am very hard on myself. I'm still upset about it today. However, this one moment does not define me. I will continue to work hard for the residents of my ward."
Worthing made additional claims against Burns: