Many of us grew up on it. Whether it was Creme of Nature, Just For Me or Dark & Lovely, it became a ritual every six to eight weeks to have the "creamy crack" slapped and lathered on our natural tresses for a bone straight look. But that tradition has changed for thousands of women when the natural hair movement burst on to the scene in the mid-2000's when internet users started to create an online community for Black women and their hair, which found many who began to embrace their natural hair after watching countless YouTube tutorials on how to care for, style and maintain their curly strands.
"Having a relaxer helped to lessen the time spent on getting my hair ready for the school week," Dana Oliver, the founder of Beauty for Breakfast told Yahoo Life. "And then a part of that, too, goes back to those beauty standards, right? Like, you look more polished, you look more sophisticated.
A recent Dove CROWN study confirms Oliver's sentiments. In a survey, 66% of Black girls who attended predominately white schools reported discrimination against their hair at around the age of 10. The findings led Dove to partner with the CROWN Coalition and former Senator Holly J. Mitchell of California, to create the CROWN ACT, which "protects women against discrimination based on race-based hairstyles by extending statutory protection to hair texture and protective styles such as braids, locs, twists, and knots in the workplace and public schools." The act passed in California in 2019 and has since been passed in 18 other states, including Massachusetts, New Jersey and New York. It is currently under review by the United States Senate.
"My mom put a relaxer in my hair when I was in fifth grade, and I remember my first time ever having it was for our class pictures," The Cut journalist Asia Ware told Yahoo Life. "Now parents have more knowledge, they move a little more cautiously, and they're older when they do it. So they have it for a certain purpose," he says.
Before the natural hair phenomenon arose during the beginning of social media days, the movement gained traction in the 1960s and 1970s after leading women in Hollywood began wearing their hair in Afros on movie sets and red carpets. Famed actresses like Pam Grier was one of the first women to embrace the natural style, and helped to cement an iconic look that would be remembered for decades to come.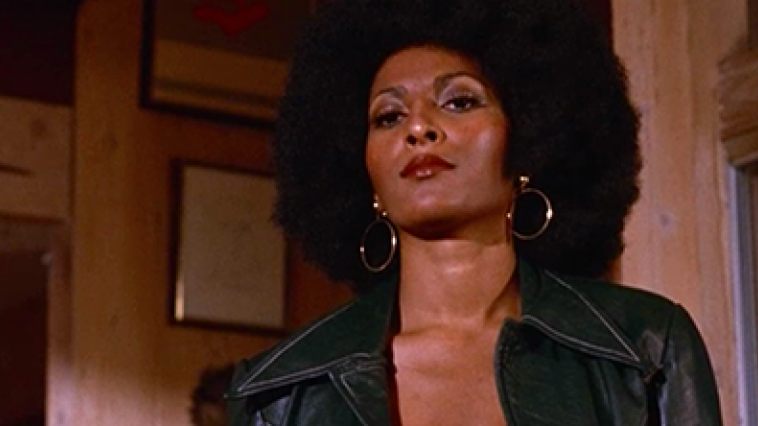 "In the 1970s, natural hair was essentially like a resistance to Eurocentric standards of beauty, kind of in line with the social and racial justice movements that were happening at that time," said Quani Burnett, an inclusion strategist and creator of beauty4brownskin.
There are parallels between then and now. With the rise of the Black Lives Matter movement, more women have begun to embrace their natural hair as a symbol to represent Blackness and Black identity.
But there was resistance for some, including Ware, who admitted that the natural hair movement came at an impressionable time in her life. She was in college and wasn't sure if she was ready to make the transition at the tim, she recalled.
"I think once the natural hair movement started, I was in college and I kind of felt a little pressure to go natural," said Ware. "I was at an HBCU, you know? I would get to see a lot of women who wore their natural curls and all the things and I wanted to, but I was like, 'college doesn't feel like a good time to transition.'" When she graduated, she says, "I was like, 'You know what? I'm gonna go natural.'"
Of course, there are some women who have decided to continue relaxing their hair. The reasons vary, including the time and upkeep that comes with managing natural hair. For others, they simply prefer how looser curl patters and straight hair frame their faces.
"The past year, I was just like, I do not like being natural. I work out every day. I also have work events every day where I have to have my hair done and all the things, and it just stopped making sense for me," said Ware, who went back and forth between natural and relaxed throughout her hair journey.
Whether you are on the natural or relaxed side, "Black women are allowed to have a choice," she said. "And also, we don't all want to look alike. I think that the narrative is certainly changing into 'just give Black women grace.'"