Burnout is real. For Black women, the situation is even more calamitous as numbers reveal that Black women between 49-55 are 7.5 years "biologically older" than white women.
Naya Powell is attempting to reverse this trend. As a former talent acquisition professional working for some of the world's largest brands including IBM and Red Hat, she noticed that she would often feel overwhelmed and exhausted – and she knew she couldn't be the only one.
It's the reason why she launched Utopia Spa and Global Wellness, a one-stop-shop where people can engage in multi-cultural wellness practices and build a network and community of people who are working to revive mind, body, spirit and soul. The company currently provides on-demand wellness services for businesses and corporations, with an aim to teach mindfulness, yoga, pilates, retreats and workshops, among other experiences.
"As a third-generation entrepreneur, I was motivated to start Utopia SGW based on my experiences wearing multiple hats as a founder and corporate leader, she told WRAL TechWire. My first-hand encounters with intense stress levels, extreme work-life demands, and never-ending deadlines resulted in my own personal burnout. I learned that I was not alone from years of experience in global talent acquisition."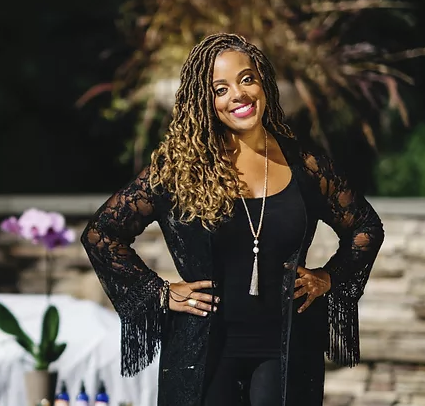 Powell recognized that both her work colleagues and loved ones were also battling work-related stress, which is known to increase the chances of high blood pressure, heart attacks, stroke and death. Data from the National Ag Safety Database shows that 90 percent of all illness and disease is related to stress and researchers at the American Institute of Stress discovered that stress caused by the workplace accounts for nearly 120,000 deaths each year. Globally, 615 million suffer from depression and anxiety and the World Health Organization found that the world's workforce loses $1 trillion in lost productivity each year.
For Black women, the numbers are even more staggering. "As a Black woman in the corporate space, I experienced feelings of exclusion and disconnection," Powell acknowledged. "I learned that other underrepresented communities also struggle with feelings of not belonging, affecting mental and emotional well-being, purpose in one's work, and attrition."
Utopia Spa and Global Wellness works with instructors from five different continents and has a reach spanning over 10 countries to ensure people feel included regardless of their background. Her hope is for people to become more privy about how to overcome what has become a mental health epidemic.
"The future of work embodies cultural relevance, compassionate leadership, accessible self-care, and the intersectionality of mindful inclusion, diversity, and belonging," she concluded. "People need to see themselves in workplace wellness solutions to have a sense of connection."