"Saints & Sinners" star Jasmine Burke takes on a "Karen" in an upcoming Coke Daniels-directed project.
"The feature [is] about Karen Drexler (Manning), a racist white woman who makes it her personal mission to displace the new Black family that has just moved in next door to her," the Deadline synopsis reads. "Community activist Malik (Hardrict) and his wife Imani (Burke) are the couple who have just moved to the Atlanta suburb, but they won't be backing down without a fight."
The feature also stars "American Sniper" actor Cory Hardrict and "Orange Is The New Black's" Taryn Manning.
Watch the trailer below.
"Karen" is a stereotype applied to caucasian women who weaponize their privilege against people of color. Karen's have been known to call police on Black people for barbecuing, parking their vehicles, walking their dogs and even for mowing their own lawns.
"Last year during the global pandemic and civil unrest, I — like many of us — felt anger, despair and hopelessness. The overwhelming amount of support from people around the globe, who want to see change, has been such an inspiration," said director, Coke Daniels.
Manning opened up to TMZ about her role, which is bound to attract a lot of hate.
She says that's exactly the way she wants it.
"I felt a social responsibility, even though I'm playing the opposing side, if I have to sort of play the villain and do all that to help make change, I was more than willing to step into the role," the actress explained. "If you don't like me in the role, perfect, I did my job just great. But the main point is that what's been going on is just devastating, and it's time for a change. And for me to be a part of that bigger picture meant a lot to me."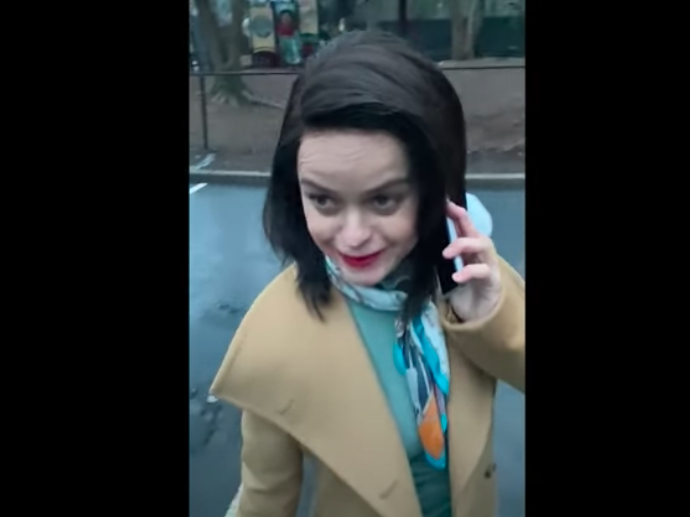 A release date has not yet been announced for "Karen."