Courtesy: Twitter @Crowned_Rxyalty
A Mississippi woman has been arrested and charged with shooting and killing a man while on Facebook Live.
According to authorities, Kadejah Michelle Brown, 28, and the victim, also 28, were in a heated verbal exchange when deputies were called to their residence shortly before 8pm. When law enforcement arrived, they found a man dead from a single gunshot wound.
Lowndes County Sheriff's Office (LCSO) said that Brown taped the killing for friends to see on Facebook Live. At the scene, authorities found evidence pointing to her as the suspect. A handgun was also retrieved at the scene of the incident.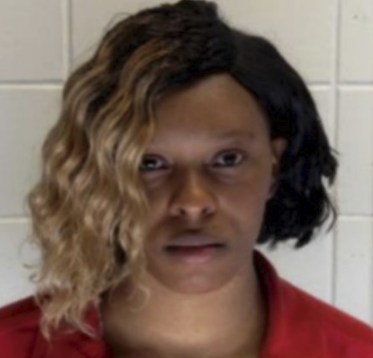 Brown was booked into the Lowndes County Adult Detention Center and has been charged with murder.
"There was a history of domestic violence between Brown and the victim. This was a tragic and senseless murder, and our thoughts and prayers go out to the family of the victim. Fortunately, Brown is in custody, and we look forward to the criminal justice system holding her accountable," said Lowndes County Sheriff Eddie Hawkins.
According to the National Coalition Against Domestic Violence, an organization with a mission to support survivors and hold offenders accountable, "one in nine men experience severe intimate partner physical violence, intimate partner contact sexual violence, and/or intimate partner stalking with impacts such as injury, fearfulness, post-traumatic stress disorder, use of victim services and contraction of sexually transmitted diseases."
Furthermore, "one in four men have experienced some form of physical violence by an intimate partner. This includes a range of behaviors (e.g. slapping, shoving, pushing) and in some cases might not be considered domestic violence. One in 25 men have been injured by an intimate partner and one in 7 men have been victims of severe physical violence (e.g. beating, burning, strangling) by an intimate partner in their lifetime."
To learn more about domestic abuse against men, visit the National Coalition Against Domestic Violence at https://ncadv.org/.