After Shine My Crown reported the story of University of Alabama basketball player, Darius Miles, who was charged with capital murder in conjunction with the brutal killing of a 23-year-old Black woman Sunday, the mother of the deceased has come out to explain why her daughter was killed.  
DeCarla Cotton, the mother of the victim, Jamea Jonae Harris, wrote on Facebook that her daughter was killed because she was not interested in talking to the killer.
"Took my baby life because she wouldn't talk to him!!!!" Cotton posted on the social media platform.
The suspect, who sports analysts said was a standout star in the world of college basketball, has since been arrested and charged with capital murder in the death of Harris near the Tuscaloosa campus.
Miles, 21, was accused of opening fire at a car in a popular hangout area near campus called "The Strip" shortly after midnight, an ABC News affiliate station reported. He was accused of murder along with a colleague, Michael Lynn Davis, 20.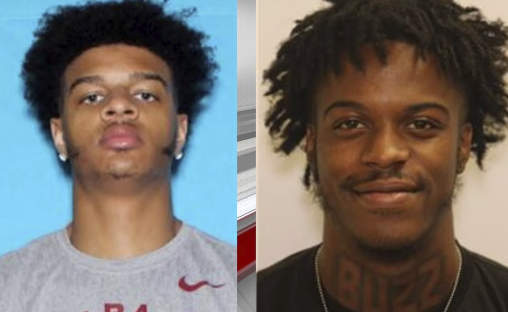 Alarming surveillance video caught the moment Miles opened fire, killing Harris and sending bystanders fleeing for their lives.
"Oh my God!" cried one woman as she fled the scene with another bystander.
One of the passengers in the vehicle was Harris, who was shot and killed at the scene. After the shooting, a suspect in another vehicle retaliated with shots, striking and injuring one of the suspects. It is unclear which suspect was struck.
Local authorities say the opposing parties were involved in an argument shortly before the shooting took place.
Miles, a Washington, DC native, was a junior at the university and played forward for the school's basketball team. Just days before he was detained, he was benched for an ankle injury in a game against Louisiana State University, according to reports.
When Miles was found and arrested, he was recorded sobbing as officers led him away to jail. He has since been kicked off the team and is facing expulsion from the school.
"We were made aware of the recent charge against student-athlete Darius Miles," a University of Alabama spokesperson said in a statement. "He has been removed from campus and is no longer a member of the Alabama men's basketball team."
The school has offered to provide counseling services for students affected by the murder.
Neither the victim nor the co-conspirator is affiliated with the university.
Cotton has set up a GoFundMe requesting donations to support Harris' 5-year-old son who she leaves behind. Visit here to make a donation and to learn more about the life and legacy of Harris.
We send our deepest condolences to the family and friends of Jamea Jonae Harris during this difficult time.