History speaks wherever one sits inside the lovingly restored Black landmark home on Gorrell Street minutes from downtown Greensboro, North Carolina. For the first time in more than half a century, guests can spend the night at The Historic Magnolia House. Their stay will wrap them in the warmth of a boutique hotel that once welcomed Black travelers shut out of white establishments by Jim Crow laws and practices.
"I have the best front-row seat in the house because I am sitting here every day continuing to learn more and more about the history and stories within these walls. I'm just a steward of the house. It is the house that has the stories," says Natalie Miller, owner of The Historic Magnolia House. 
"It's up to myself and my team to make sure that we share those stories and educate the community. That is why it is so important to complete the work that we are doing."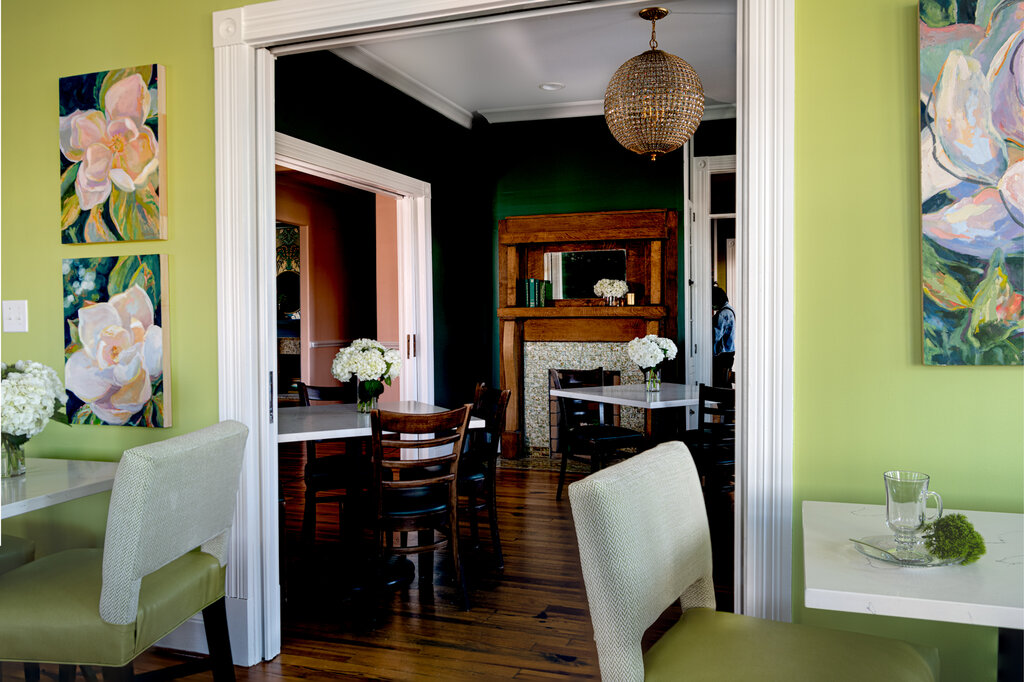 Preserving Past Glory
The stories come from the people who witnessed the comings and goings of the impressive celebrity guests who once stayed at the Green Book hotel listed on the National Register of Historic Places. Miller sees the preservation and celebration of the landmark her duty. 
The grand opening in January renewed the interest in the hotel from in-town visitors and out-of-state travelers. "Opening the hotel has been huge for us, and that's what has allowed us to accomplish our mission of becoming a 100% replica of the Green Book hotels from 1949."
World War I veteran and New York City mailman Victor H. Green created and published The Negro Motorist Green Book for 30 years, from 1936 to 1966. The guidebook provided vital information to Black travelers looking for accommodations, restaurants, gas stations and stores that welcomed people of color during America's decades of segregation. 
The Magnolia House Motel, as it was once called, appeared in six Green Book editions. After her father, Samuel Pass, completed 85 percent of the work necessary to structurally replicate the historic hotel, Miller took over the renovation. "When I think about my own bloodline of African American pioneers and their contributions to North Carolina's Black history, it's what you do, what you're supposed to do. I'm motivated and fueled by just what the house represents," she says.
In 1995, Pass bought the dilapidated house built in 1889 as a single-family residence. Former owners, the Gist family, purchased the property in 1949 and established it as a house where African American actors, writers, musicians, speakers and activists could find a safe haven while traveling to Greensboro. 
By Phyllis Armstrong.
Continue reading over at Cuisine Noir.