Shine My Crown Read by Alexa
More than 50 Black women have been fatally shot by police officers this year alone.
The number could be much higher.
According to a recent report published by The Washington Post, close to 250 women have been shot and killed by the police since 2015. Of the 247 women fatally shot, 48 were Black and seven of those were unarmed. At least 89 of the women were at their homes or residences where they sometimes stayed.
Black women, who make up 13% of the female population, account for 20% of the women shot and killed and 28% of the unarmed deaths.
The summer of 2020 highlighted the death of Breonna Taylor.
Taylor was shot and killed by Louisville police officers in March during a botched raid on her apartment.
Last September, former Lousiville Officer Brett Hankison was indicted by a grand jury on three counts of wanton endangerment in the first degree in the shooting that killed Taylor. None of the officers involved in the fatal encounter were charged directly with her death, and Hankison was the only one to face any charges.
In response to the public outrage, Kentucky Attorney General Daniel Cameron admitted that he did not recommend that the jury indict any officers on homicide charges.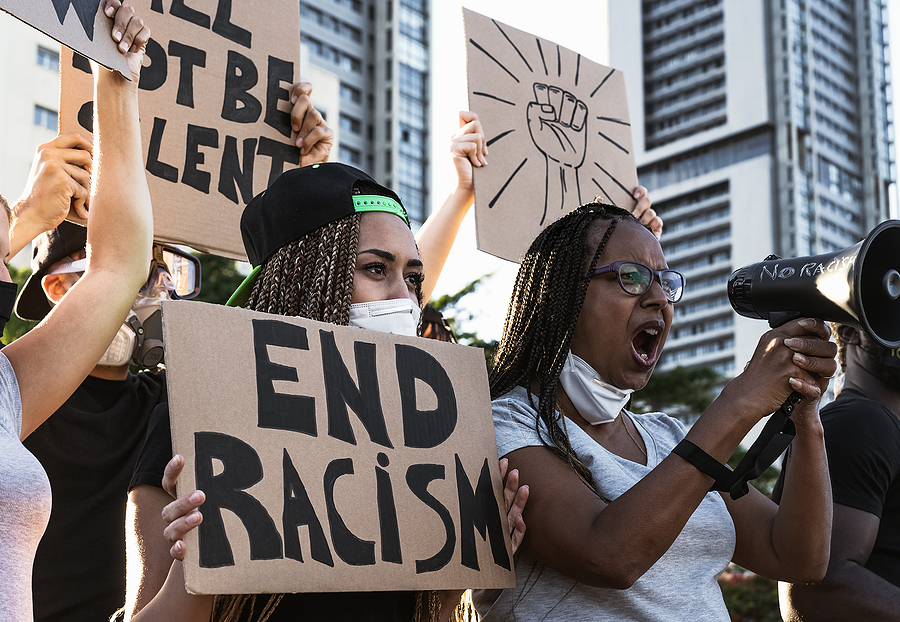 "As long as Black women lose their lives in circumstances like these, their lost life won't be dramatized in a way that mobilizes the kinds of reforms that have to happen in order to protect more life and to make police officers accountable," Kimberlé Crenshaw, executive director of the African American Policy Forum, told The Post.
Change is yet to make an appearance. At least 51 deaths this year (and the year isn't over yet) shows that despite the supposed increased scrutiny — not much has changed at all.
Earlier this year, as the nation awaited the outcome of George Floyd killer Derek Chauvin's trial, an Ohio police officer fatally shot a Black teenage girl who allegedly swung a knife at two other people. Ma'Khia Bryant still has not received justice.
As we continued to be bombarded with almost daily instances of police officers opening fire on Black people, the internet is jam-packed full of videos of white people carrying weapons and/ or being violent to law enforcement officers — and the officer successfully managing to apprehend the suspect peacefully.
"Mainstream narratives are often still written by men or are tailored toward a male perspective," said Keisha Blain, a history professor at the University of Pittsburgh and the president of the African American Intellectual History Society told FivethirtyEight.com. "For these reasons, among others, Black women's experiences with police violence are too often marginalized."