Gabrielle Union isn't afraid to hold back about flaws in her first marriage to former football player Chris Howard.
In a recent episode of the new podcast, Armchair Expert with Dax Shepard, the Bring It On star described the five-year union as "dysfunctional from day one."
The conversation began when Shepard, the show's host confessed that he felt guilty about being unfaithful in the past, to which Union responded by saying – at the time – she was not getting "wife of the year awards."
"In my first marriage, neither one of us felt like the marriage should get in the way of our dating," she said. "A part of it was like keeping up with his activities, like, 'Oh, that's what you're doing? You're going to feel this one.' And I just felt entitled to it as well."
She further added that she "was paying all the bills. I was working my a*s off and I felt like that's what comes, the spoils of riches."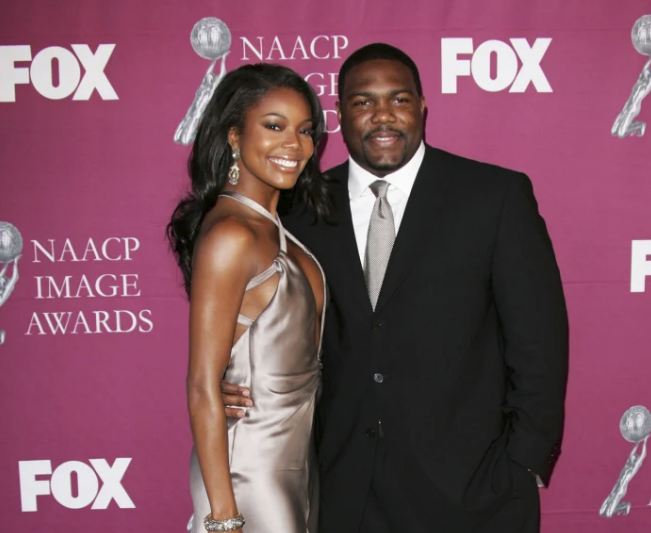 The 50-year-old star from Nebraska ended the marriage to the ex-Jacksonville Jaguars player in 2006 and has since gone on to marry another athlete, NBA champ Dwyane Wade in 2014.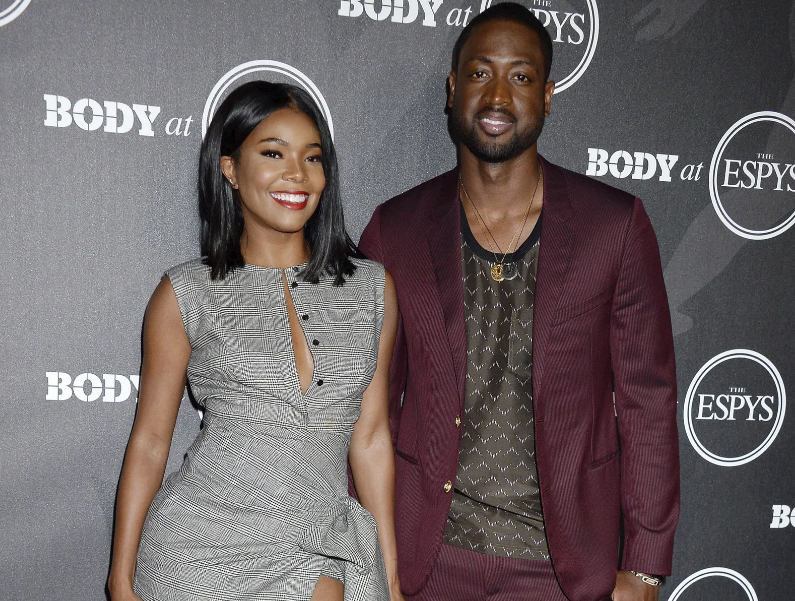 On her first marriage, she admitted that she wished she felt remorse about her infidelity.
"It was such a stupid relationship that should have never got out of the dating phase," she said.
The interview comes just months after the Inspection star opened up about struggling "mightily" earlier this year in a nude photo she posted to her 20 million Instagram followers.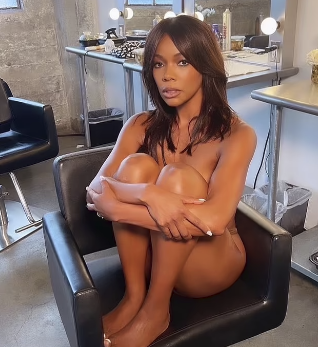 "Naked & Unafraid. The Rebirth Will Be GLORIOUS," she captioned the photo while shouting out fellow Hollywood starlet, Lauren London.
"P.S. Thank you @laurenlondon you showed up like the angel you are and dropped some knowledge & love on me that has changed the course of my life," she added.
She posted the image as a way to surrender and express her vulnerabilities, she said, after revealing that she'd been struggling with a lot over the past several months.
"P.S.S. THANK YOU to everyone who has taken the time to pour into me these last few months as I've struggled mightily. THANK YOU!!!!!" she wrote.
In true Instagram fashion, her comments were flooded with light and love from her supporters – not just because of the racy photo, but because of her candid caption, which was meant to let people know that those suffering from the stresses of life are not alone.
"Never letting you do it on your own. We got you. Then, now and always," wrote one commenter.
"The light you bring into this world is blinding. You are a constant teacher to me and everyone around you. I am beyond grateful for you. Sending you so much love," wrote another fan.
While it is not clear what exactly Union is going through, she has opened up in the past about post traumatic stress from being raped as a teen and the saddening effects of trying to conceive before she gave birth to her first born, Kaavia
In another picture she posted to Instagram recently, she admitted that "these last few months working have been one long ass trigger for me. Reliving trauma for art sake takes a massive toll, but it's the expectation of being all things to all people simultaneously is what brings me to my knees. I know I'm not alone. You are not alone. We can be here for each other. Cheers to those of us who struggle to keep pedaling everyday when the waves of anguish wash over us. Cheers to staying on the bike, training wheels and all. Love and light good people. We are stronger together."