It appears no one looped Stacey Dash in when legendary Yonkers rapper, DMX, died last year.
In a TikTok video she uploaded to her account Wednesday, the Clueless star is seen teary-eyed over his death. "I'm ashamed I didn't know. I didn't know DMX died, I didn't know."
DMX, born Earl Simmons, died of a cocaine-induced heart attack in April 2021. His funeral was held at Brooklyn's Christian Cultural Center with dozens of celebrities in attendance, including Swizz Beatz, Nas and The Lox members, Sheek Louch, Styles P and Jadakiss.
"I am today six years and one month clean," Dash said in the video. "It breaks my heart. Breaks my heart that he lost to it. He lost. He lost to that demon of addiction. Please, please don't lose."
While Dash grieved over the rapper's death, Black Twitter had a field day.
"To be fair, i'm pretty sure Stacey Dash's social media algorithm ain't prioritizing rapper news. She prolly over there scroll through nothing but My Pillow ads and Herschel Walker sharpening crayons, " wrote one user.
"Stacey Dash is a cautionary tale of what happens when you turn your back on your people. She's been in Black exile for the past 6 years, I'm not shocked she just found out. Black exile is like sending info into space. It takes light years to get to them," another user commented.
And then there was this:
Members of the Hollywood community chimed in as well, including actor and singer, Tyrese, who commented "ain't no way this is real."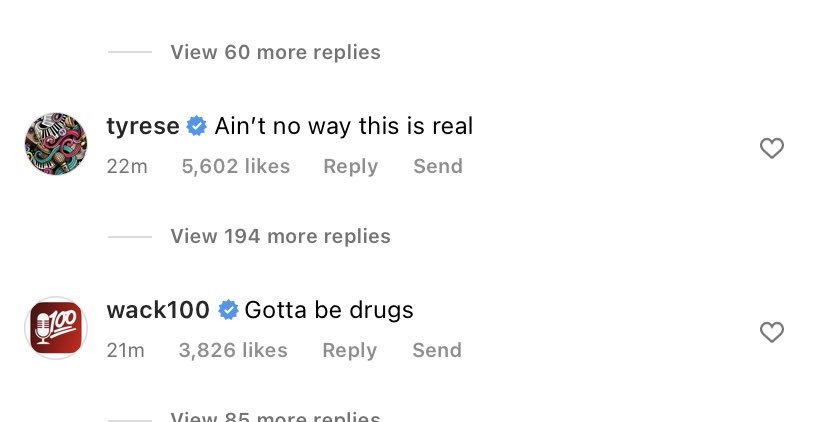 Meanwhile, Dash clapped back at some commenters. After one TikTok user commented, "Yes he been passed away," Dash replied, "Question. Yo! How can so many people not have ears to hear????"
Dash has been open about her battle with substance abuse in the past. In a 2021 taping of The Dr. Oz. Show, she admitted that she used to take 18 to 20 Vicodin pills a day. Similarly, DMX would regularly reveal his past demons with drug addiction, specifically a time when his mentor gave him a crack-laced blunt without informing him. He was 14 at the time.
"I never felt like this before it f—ed me up," he told Talib Kweli on his People's Party show. "Why would you do that to a child? He was like 30 and he knew I looked up to him. Why would you do that to someone who looks up to you?"