Shine My Crown Read by Alexa
Rashida Brown is a woman of many talents. A former model, she set her sights on clothing her peers and quickly started her own fashion label, The JaPera Brown Collection.
We spoke to the upcoming designer about being the change she wants to see in the fashion world, and why conforming to societal norms is not an option.
Shine My Crown: Rashida Brown, you are already being touted as a "young mogul on the rise," please tell us about your journey to success.
Rashida Brown: I don't think I have reached the level of success I desire as a fashion designer yet, but my journey thus far has been great and challenging at the same time. I saw myself styling people on the red carpet. What people don't know is I started off modeling, and I always knew I wanted to do something in the fashion industry, but couldn't put my finger on it right then in there.
I went to my very first fashion show and got a chance to see what a fashion show is like and then in there that was confirmation of what it is I should be doing in the industry, yes I enjoyed hitting the runway because it was fun, but I knew it was time to walk in my purpose and do what it is God was calling me to do. Although I have a long way to go to reach the level of success I desire, the journey of not only being a fashion designer, but also producing my own fashion shows has taught me so much, and you do have to have tough skin to be in the industry.
Shine My Crown: How important is it that young Black girls have young women such as yourself to look up to?
Rashida Brown: In today's generation, it's extremely important, and I say that because the youth are being exposed to a lot more than what I was when I was younger. We are living in a very trying time where these youth need positive role-models to look up too, to help keep them on the right track and make sure that they stay focused and to be a reminder that they can do anything they put their minds to do.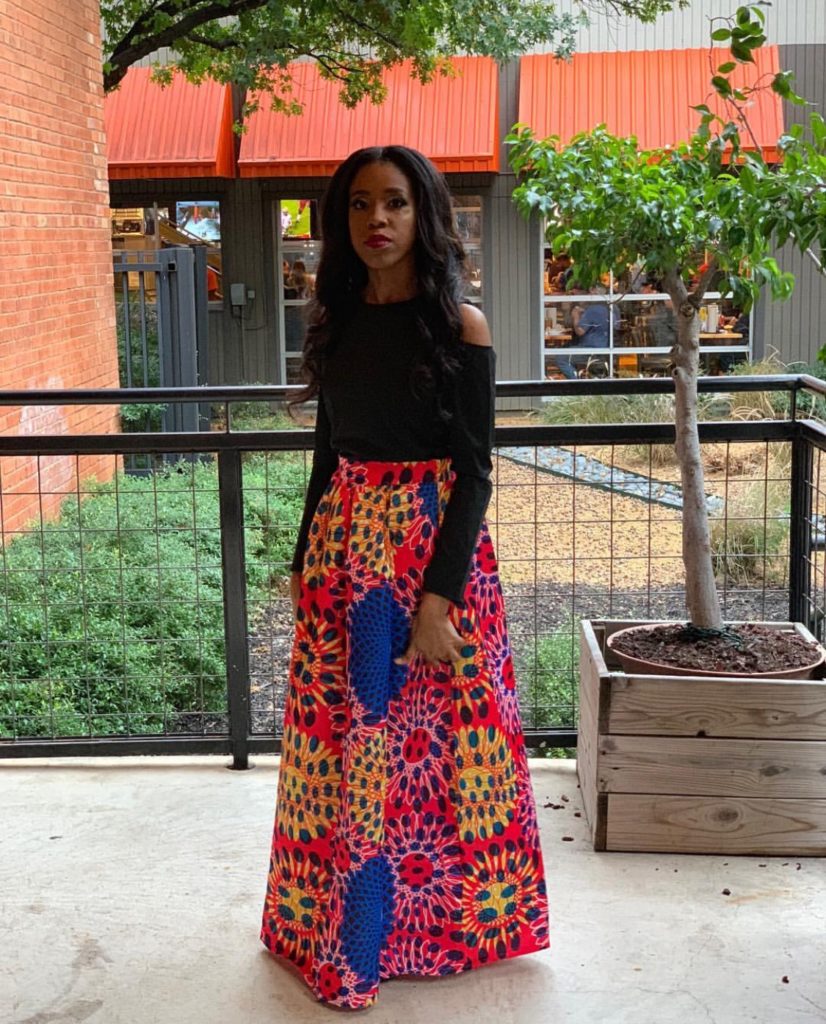 Shine My Crown: Tell us about more about your mission behind TJBC:
Rashida Brown: My mission behind TJBC is to build Godly confidence in girls and women by providing products that inspire, educate, uplift and push them into true beauty that only lies within.
Shine My Crown: Where do you see your brand in five years?
Rashida Brown: In five years, I see myself having my own showroom for not just my brand, but for others local to me.
Shine My Crown: Do you have a wishlist of celebrities you'd like to see rocking your clothing line — if so, who are they?
Rashida Brown: If I had to choose a few celebrities to rock my brand, it would have to be Rasheeda, Janelle Monae, Tia & Tamera,and Fantasia.
Shine My CrownAnd if you could have a celebrity walking in one of your self-produced fashion shows, who would it be and why?
Rashida Brown: If I could have a celebrity walking in one of my fashion shows, I would want Janelle Monae to be apart. Janelle Monae is one of my fashion idols. I love her style and how she carries herself.
Shine My Crown: What mantra/motto do you live by, and how is it something you live by?
Rashida Brown: "Be The Change I Want To See." I'm all about instilling positivity in the minds of others. So many people look up to me and are watching me daily, especially young girls, and I have to be a positive example to them and show them that they are never too young to live out their dreams and not to conform to society standards.
Shine My Crown: Where can our readers find out more about The JaPera Brown Collection, and how can they get involved?
You can find me on: Instagram: ​www.instagram.com/thejaperabc
Website: japerabc.com
Twitter: iamrashida_
FB: ​www.facebook.com/japerabc