Credit: Priscilla and Norma Hamilton
Two Black sisters who grew up watching true crime shows with their mother because they were taught young to be aware of the potential dangers they could face have now grown up to create their own podcast teaching young Black women and girls the same.
Priscilla and Norma Hamilton currently serve as co-hosts for It's the Mystery for Me, a groundbreaking podcast that sheds light on the mysterious disappearances, deaths and murders of Black women and girls.
"We always joke that our mom probably was like a detective in a past life because of how much she watched [true crime]," Priscilla Hamilton told ABC.
The pair, who both have been awarded law degrees, said that what makes them stand out in the crowded crime show market is their legal background, adding that the goal behind the podcast was to go in-depth into stories that don't receive much coverage on true crime shows and podcasts.
To date, It's the Mystery for Me boasts just about half a million listeners with a reach spanning from Canada to South Africa and all in between.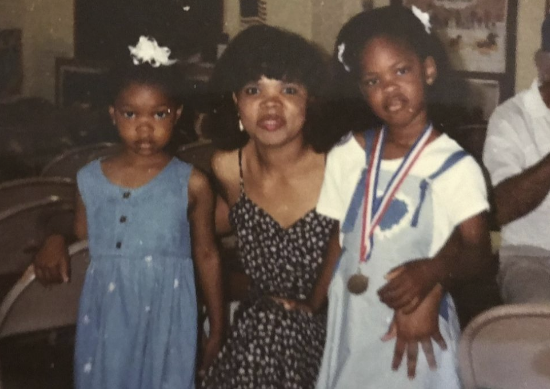 Latest figures from the National Crime Information Center reveal that "more than 40% of missing women and girls in 2020 were people of color despite making up a smaller portion of the population." The numbers highlight a "crisis hiding in plain sight," the former chairman of the House Oversight Committee's subcommittee on Civil Rights and Civil Liberties, Rep. Jamie Raskin of Maryland said shortly after the statistics were released.
"By necessity and limited resources, we kind of are picking and choosing as a society which of cases get coverage. That determination and that analysis reflects broader aspects of our society," Zach Sommers, a criminologist and affiliated scholar at the American Bar Foundation told ABC.
It is a large part of the reason why the Hamiltons have dedicated their efforts to launch the podcast. "Black women and girls, they do face a lot of violence, and somehow those stories are not told. It's an overwhelming amount of stories featuring white women," Priscilla said. "The podcast is just an opportunity to hone in on that statistic and show people that it is a reality."
Norma continued: "We are getting information from court of appeals documents that wasn't in the articles or TV shows, so we do the best that we can to highlight these underrepresented groups."
Tune in to the latest episode of It's the Mystery for Me on Apple Podcasts and learn more about their work on Instagram.