Photo Credit: Vaseline
Vaseline is championing change for real equity in skincare for Black and Brown skin, and partnered with award-winning actress and advocate for people of color, Regina King as part of the new Vaseline campaign, Equitable Skincare for All.
According to the press release, the new campaign is Born out of The Vaseline® Healing Project, an aid effort in partnership with nonprofit Direct Relief, Vaseline's Equitable Skincare for All commitment focuses on the advancement of training, providing resources and education to better equip dermatologists and medical practitioners to treat, diagnose and care for skin of color accurately.
"I love being a Black American woman. Using my platform to celebrate who I am affords me the opportunity to remind people who look past the dissimilitude, that the inequities experienced by Black people still exist. Black and Brown people have been at a disadvantage for far too long. The lack of access to healthcare resources is still a huge concern," said Regina King, Vaseline Brand Ambassador and Creative Director. "It's important to shed a light on the inequalities that exist and be part of the solution alongside a brand that does as well."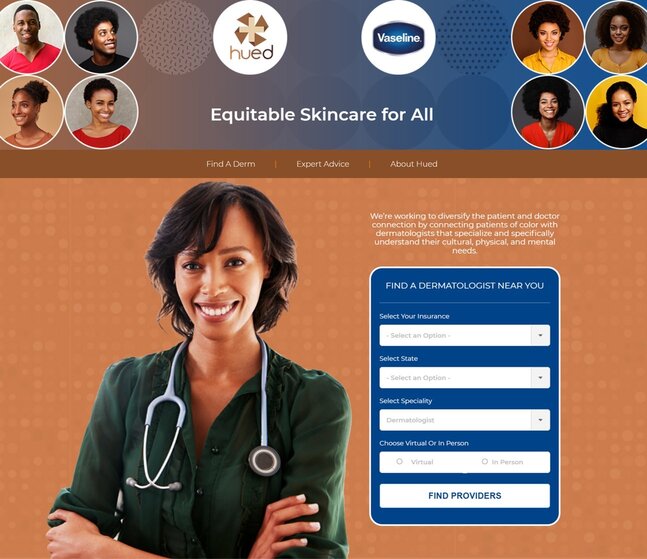 In partnership with Medscape, the leading online global destination for physicians and healthcare professionals (HCPs) worldwide, Vaseline has sponsored the development of a program to equip dermatologists and medical practitioners to better treat, diagnose and care for skin of color.
The skincare brand has also partnered with HUED, a first-of-its-kind healthcare technology startup and website that connects patients with medical professionals that specifically understand their cultural, physical, and mental health needs.
"HUED is on a mission to bridge the gap between dermatology and people of color," said HUED Founder and CEO, Kimberly Wilson. "Vaseline is equally as passionate about providing people of color with the resources needed to care for their skin, so we couldn't have asked for a better partner to launch this invaluable tool."