Credit: AP
Rihanna must be proud to have a partner who does not play about his family. In a recent video that surfaced online recently, A$AP Rocky, the beau to the Bajan billionaire, took no time to put people in their place after a fight broke out at a club.
The pair were spotted inside the VIP section of the club when a brawl ensued among partygoers.
"Y'all n*ggas act like gentlemen right now, you heard?" Rocky is heard yelling at the brawlers. "I got my lady in here. Y'all n*ggas calm that sh*t down, man. Don't be in the section doing all that sh*t. Calm that sh*t down. Y'all act like gentlemen when y'all in our presence."
On Friday, the FENTY businesswoman released pictures from a recent maternity photoshoot where she is seen on a patio posing alongside a coconut tree with blue waters behind her bare belly. With gold accessories wrapped around her torso, she cups her breasts as her wavy hair drapes along her body.
"here's a little series I call 'Rub on ya titties,'" she captioned the post. "in honor of my first pregnancy, embracing motherhood like a g, and the magic that this body made! Baby RZA… he in there not having a clue how nuts his mama is, or how obsessed he was bout to make me #maternityshoot2022 #tobecontinued"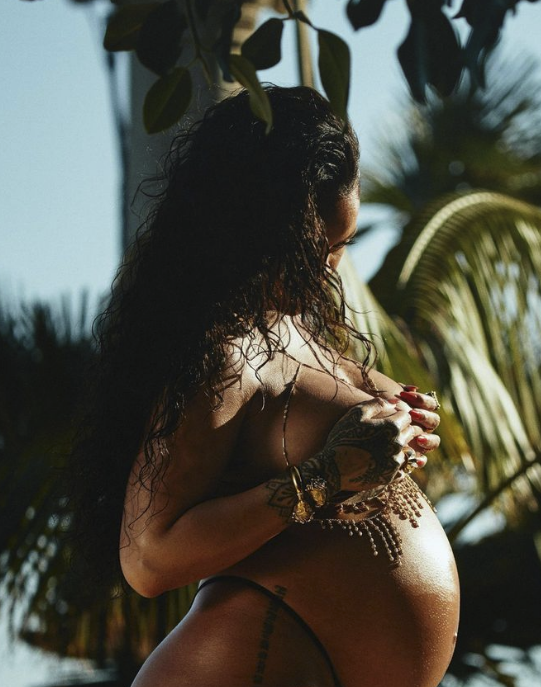 The pics were posted less than a week before the Praise the Lord rapper posted intimate pics of her, their son and her growing second child-to-be in rare moments captured and shared on Instagram. The Harlem native shared a series of photos with the We Found Love singer and also revealed the name of their first child.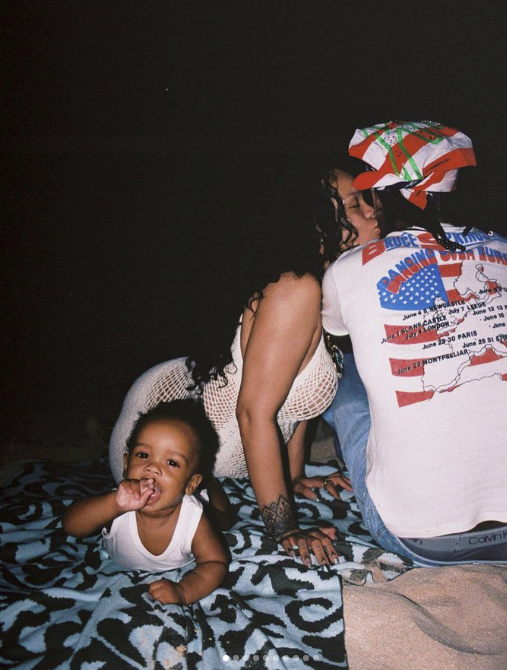 RZA Athelston Mayers, who celebrated his 1st birthday just the day before, is seen in the first picture looking cozy amidst his mother and father as they share a romantic kiss. In another picture, A$AP is seen holding his son while his mother stands beside them. She looks down at her son with a look of pride on her face.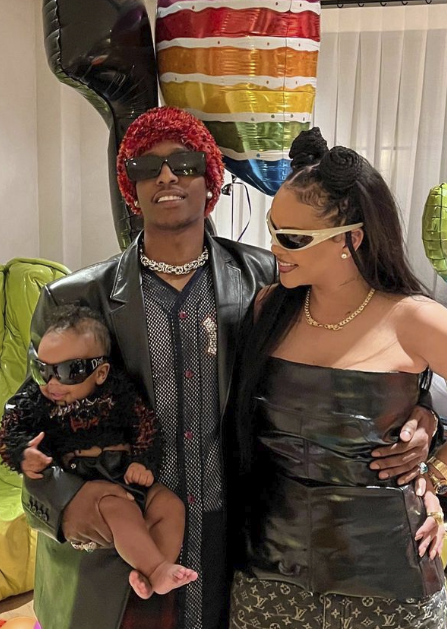 Another moment from the carousel of photos shows A$AP holding his son as he appears to be happy while being held in front of a camera. And in another, the couple and child share a candid moment while taking a selfie.
Instagram @asaprocky
A$AP also confirmed the name of his little boy, which was an ode to Wu-Tang Clan's de facto leader, RZA. Before the images were shared, Daily Mail obtained a copy of his first son's birth certificate, which also revealed that the child's middle name is the same as A$AP's middle name, Athelston.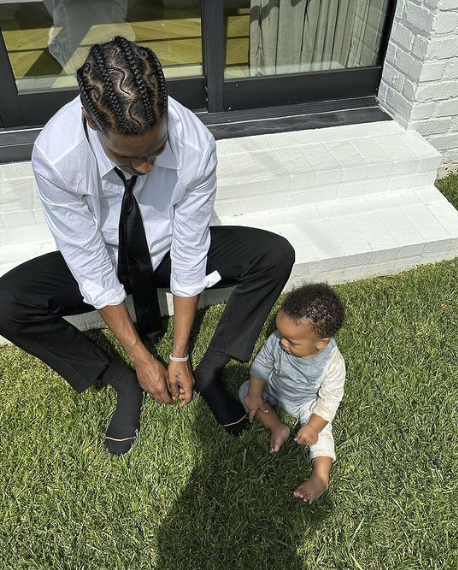 "'WU TANG IZ 4 DA CHUREN' HAPPY 1st BIRTHDAY TO MY 1st BORN RZA," A$AP wrote in the caption to celebrate his son's birth.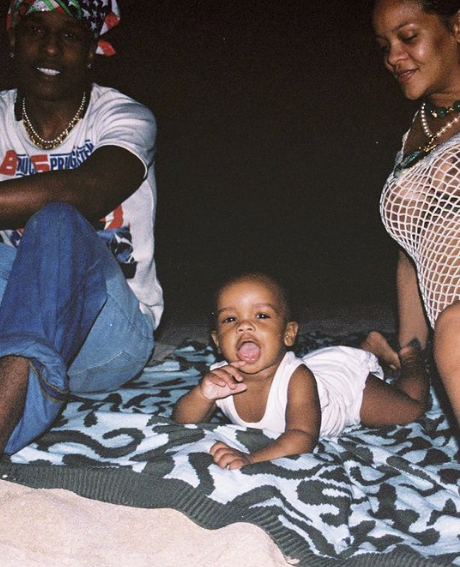 Last November, Rihanna shared with Entertainment Tonight what it was like to be a mother. "Oh my god, the mornings, like, seeing his morning face…seeing a baby with, like, little bags and waking up and they're just, like, startled. They're trying to figure out where they're at. It's the cutest, it's my favorite part of the day."
One month before her baby was born, Rihanna revealed to Vogue that she understood being a mother would be hard – especially considering she runs a multi-million-dollar empire – but she was confident that she could do it all.
"Balance is one of my biggest challenges and always has been," she says. "And now there's another human being coming into play, it changes what that means again. Still, I have businesses that aren't going to run themselves. My mom handled the three of us with not even close to the amount of resources that I have, so I can absolutely do it. What it looks like? I'm not sure."